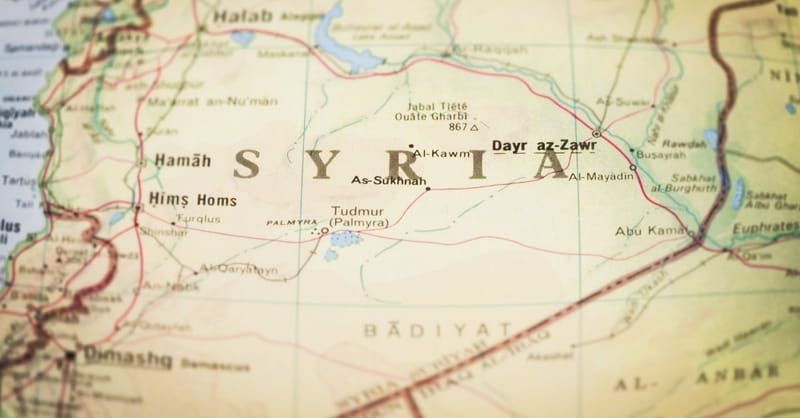 ---
The death toll in the deadly poison gas attack in Idlib province, Syria has risen to at least 70, with at least 100 others suffering injuries, according to Christian Today.
The attack occurred in the early hours of Tuesday morning. Witnesses reported that the unidentified poisonous substance was dropped from Syrian warplanes, although the Russian defence ministry claims that the airstrikes hit a "terrorist warehouse" which released the chemical weapons.
Many experts have called this claim into question and have blamed Syrian President Bashar al-Assad, as well as the Russian forces backing the Syrian regime for the devastating carnage in the attack.
"The view that it's an al-Qaida or rebel stockpile of sarin that's been blown up in an explosion, I think is completely unsustainable and completely untrue," stated Hamish de Bretton Gordon, director of Doctors Under Fire and a former commanding officer of the UK Chemical, Biological, Radiological and Nuclear Regiment.
Videos emerging after the attack yesterday showed graphic scenes of citizens, including children, struggling to breathe, cradling injuries, and being treated by doctors.
A Syrian hospital treating the injured was also hit in a second attack.
World leaders condemned the violence. President Trump called the attack "heinous," and said it "cannot be ignored by the civilized world."
UK Prime Minister Theresa May called for Assad to be held accountable:
"I'm very clear that there can be no future for Assad in a stable Syria which is representative of all the Syrian people and I call on all the third parties involved to ensure that we have a transition away from Assad," she said. "We cannot allow this suffering to continue."
Photo courtesy: ©Thinkstock/the_guitar_mann
Publication date: April 5, 2017
Veronica Neffinger wrote her first poem at age seven and went on to study English in college, focusing on 18th century literature. When she is not listening to baseball games, enjoying the outdoors, or reading, she can be found mostly in Richmond, VA writing primarily about nature, nostalgia, faith, family, and Jane Austen.