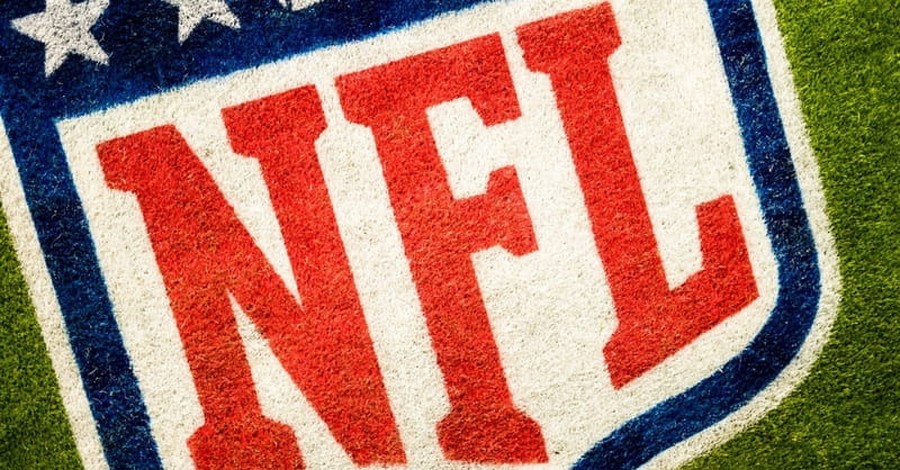 Dallas Cowboys owner Jerry Jones was ordered by the National Football League to stop talking about his policy on the National Anthem.
Recently, the NFL created a policy that football players were not allowed to publicly protest the singing of the National Anthem but could wait in the locker room until the end of the song.
The Cowboys owner reportedly disallowed players from doing this, making them stay on the field for the Anthem.
Fox News reports, "Last week, Jones announced Cowboys players would stand for the national anthem and he would not support anyone who chose to stay in the locker room. He was the first NFL owner to openly announce that his players would not be allowed to stay off the field during the anthem."
The National Football League responded by advising Jones not to discuss his personal policy on the National Anthem in media interviews:
"Jones informed several local television stations who had booked him for interviews on their Sunday night show from training camp in Oxnard, Calif., that questions about the national anthem and his team's policy were not permitted because the NFL had told him to stop speaking on the matter," The Star-Telegram says, stating that Fox 4's Mike Doocy cancelled his interview thereafter.
The NFL and the National Football League Players Association are currently working on resolving issues with the Anthem policy. In early July, NFLPA filed a grievance against the NFL, stating, "The union's claim is that this new policy, imposed by the NFL's governing body without consultation with the NFLPA, is inconsistent with the collective bargaining agreement and infringes on player rights."
On July, 20, NFLPA released a statement saying that the organizations were at a "standstill agreement" and that "No new rules relating to the anthem will be issued or enforced for the next several weeks while these confidential discussions are ongoing."
There is no word yet on when the grievances will be resolved or when an updated policy may go into effect. A joint statement by the NFL and NFLPA, released on July 27, says, "We are encouraged by the discussions and plan to continue our conversations."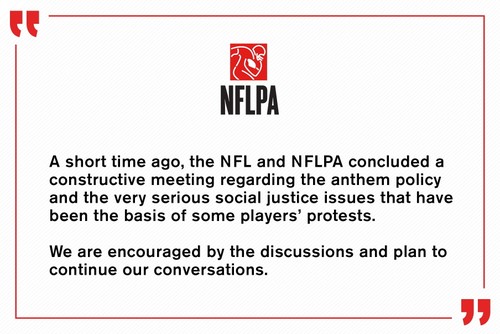 Photo Credit: NFLPA
Publication Date: August 1, 2018
Photo Courtesy: Unsplash
---
---