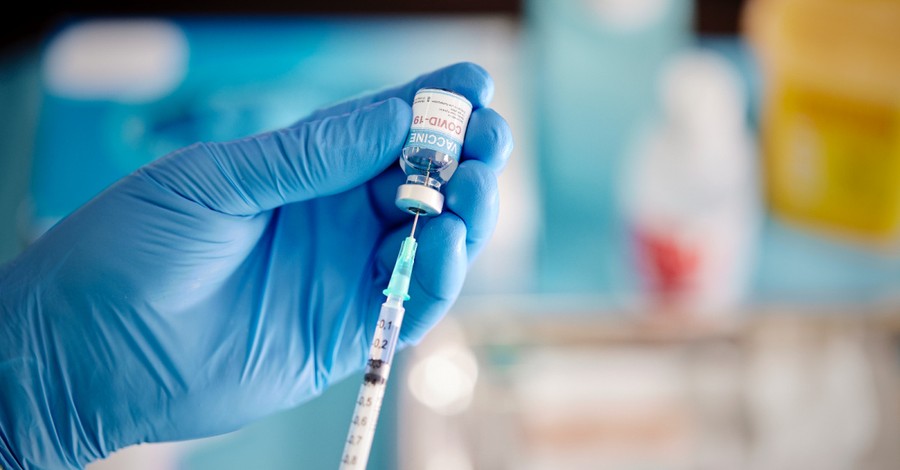 (RNS) — The Ninth District Court of Appeals on Sunday (Nov. 28) temporarily blocked San Diego Unified School District's COVID-19 vaccine mandate from taking effect, one day before students were required to have their first dose.
This move comes after a 16-year-old high school student sued the school district, claiming religious discrimination over vaccine mandates.
The San Diego Unified School District Board of Education on Sept. 28 voted in favor of mandatory COVID-19 vaccinations that required employees and students 16 and older to be fully inoculated by Dec. 20 in order to attend school in person.
The court on Sunday ruled in favor of the student's request for emergency injunctive relief, preventing the district vaccine mandate from taking effect Nov. 29. The judge, Sandra Ikuta, said she concurred in granting the student's emergency motion as long as other vaccine deferrals were still accepted — such as for pregnant students.
The injunction will be in effect "until the San Diego Unified School District ceases to treat any students (not just pregnant students) seeking relief from the vaccination mandate for secular reasons more favorably than students seeking relief for religious reasons," said Ikuta.
"Any unvaccinated student attending in-person classes poses the same risk to the school district's interest in ensuring a safe school environment," said Ikuta.
Certain students, such as migrant, foster or homeless youth, may be conditionally enrolled for in-person learning, according to the district's vaccination plan.
The injunction will be in effect only while a "deferral of vaccination is available to pregnant students under San Diego Unified School District's COVID-19 vaccination mandate," according to the court's decision. The court's block of the vaccine mandate will end if the district ends the "deferral option for pregnant students."
Paul Jonna, an attorney working on the case, viewed this decision as a "significant victory," even if the case was still in its early stages.
"SDUSD should promptly revise its policy to include religious exemptions for students," Jonna said in a statement.
Under the district's vaccine mandate plan, eligible students not vaccinated by the established deadlines "will be required to participate in independent study programs."
The plan also asserts that California state law "does not recognize religious or personal belief exemptions for student immunizations."
Gov. Gavin Newsom on Oct. 1 announced the COVID-19 vaccine would be added to the list of required public and private school vaccinations, along with vaccines for measles, mumps and rubella. Because this COVID-19 vaccine mandate was not established through legislation, it is subject to exemptions "for both medical reasons and personal beliefs," according to Newsom's order.
The student at the center of the lawsuit is identified in the complaint as Jill Doe and attends a Christian church in San Diego County. Her "faith tradition recognizes the morally problematic nature of the currently available COVID-19 vaccines," according to the lawsuit filed by the Thomas More Society.
The lawsuit argues that because the COVID-19 vaccines were "either manufactured or tested using material derived from stem cell lines from aborted fetuses," getting the vaccine would violate her constitutional rights to freedom of religion under the First Amendment.
The claims in the lawsuit are part of a long-standing debate over the use of HEK293 cells, which reportedly trace their origins to an aborted fetus from the 1970s.
Scholars and ethicists have highlighted that HEK293 and similar cell lines are clones and are not the original fetal tissue — and such cells have been used in the manufacture of many common vaccines, including those against rubella, chickenpox, hepatitis A and shingles, according to a report in Science Magazine.
The Vatican and the Southern Baptist Convention's Ethics & Religious Liberty Commission, both staunchly anti-abortion institutions, have stated that receiving a COVID-19 vaccine that required fetal cell lines for production or manufacture is morally acceptable.
READ THIS STORY AT RELIGIONNEWS.COM.
Article originally published by Religion News Service. Used with permission.
Photo courtesy: ©Getty Images/Morsa Images
---
---