Kayla Koslosky
| ChristianHeadlines.com Editor
| Monday, November 1, 2021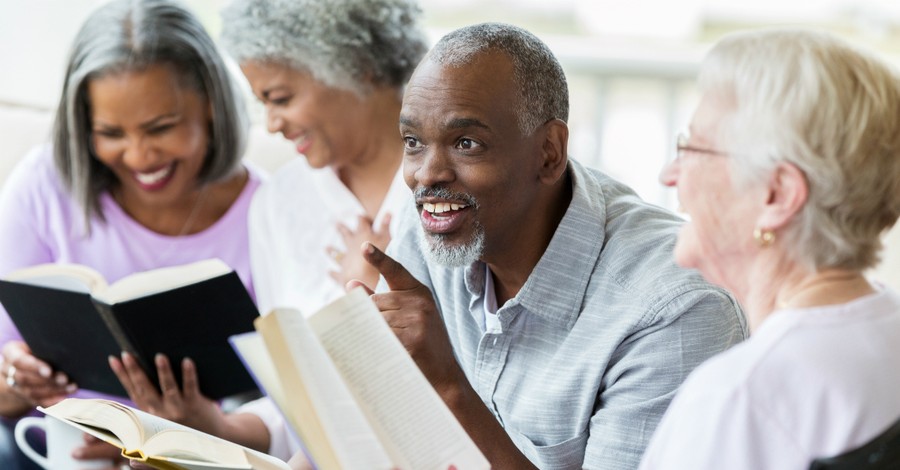 According to the findings from the 2020 Faith Communities Today study, the average age of church congregation members and pastors is getting older.
The multireligious study, which evaluated the responses of 15,278 religious community members across 80 different faith traditions and denominations, found that the average number of senior participants within the church has risen by 5 percent since 2008. This change is in line with overall population numbers as members of the baby boomer generation grow older. The numbers differ from the general population, however, when broken down by age. According to the FACT study, 33 percent of respondents noted that they were 65 or older, whereas the U.S. Census Bureau's 2019 American Community Survey found that only 17 percent of the overall population are 65 or older.
Among 25 percent of all religious communities, at least half of their congregants are at least 65 years old. Within Mainline Protestant churches, 42 percent of churches have "at least half of their participants in this age group," the study found.
Not only did the study find that congregations are growing older, but it determined that faith leaders are growing older too.
According to the study, 40 percent of religious leaders are at least 65 years old. The average age of a faith leader has also risen. Whereas in 2000, the average age for a faith leader was 50 years old, the FACT study found that in 2020, the average age was 57.
The Faith Communities Today report notes that "the postponement of retirement by many clergy and fewer young adults enrolling in seminaries make this general trend unlikely to reverse anytime soon."
According to Lifeway Research, the "trends of graying pulpits and pews appears to be related." The FACT study shows that older pastors tend to focus more prominently on issues facing senior citizens.
On average, 27 percent of congregations led by pastors 45 or younger are 65 or older. Forty percent of congregations led by Senior citizen pastors, however, are made up of members who are 65 or older.
Lifeway notes that churches with older pastors and congregations of at least 33 percent senior citizens are more likely to be "older, established" churches.
Faith Communities Today has been evaluating congregational trends since 2000.
Photo courtesy: ©GettyImages/asiseeit
---
Kayla Koslosky has been the Editor of ChristianHeadlines.com since 2018. She has B.A. degrees in English and History and previously wrote for and was the managing editor of the Yellow Jacket newspaper. She has also contributed to IBelieve.com and Crosswalk.com.
---
---