Kayla Koslosky
| ChristianHeadlines.com Editor
| Tuesday, November 27, 2018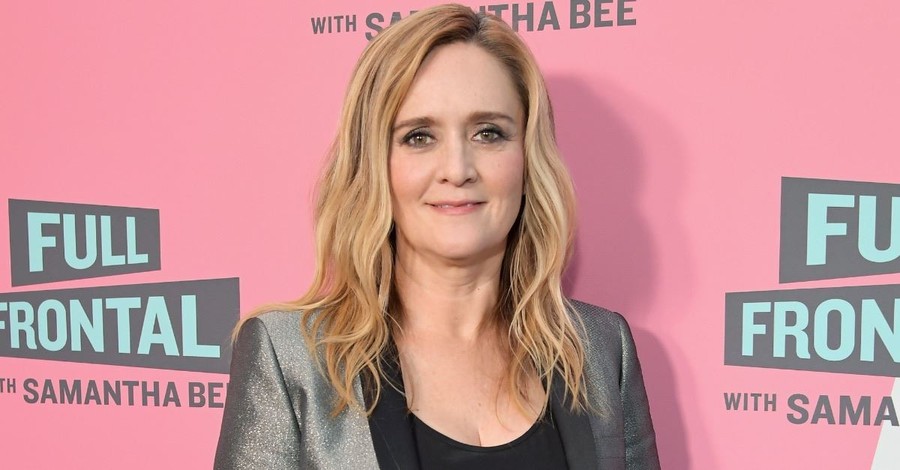 Comedian Samantha Bee is preparing for her Christmas special by emphasizing the current border crisis in America. 
The promotional video for the "Full Frontal" stars "Christmas on I.C.E." special starts out by mocking Melania Trump's debut of the White House Christmas decorations. To cheerful holiday music, Bee is first seen hanging a New York Times ornament that reads, "DETENTION OF MIGRANT CHILDREN AT HIGHEST LEVELS EVER," on a snow-covered pine tree branch. 
The TBS star moves on from the tree and breaks the fourth wall by talking directly to the audience saying, "Oh, hi there. I'm just getting ready for my holiday special." 
Suddenly, the music distorts as she continues saying, "Christmas is a time for families, even those families that we've separated." 
Bee goes on to share that money raised from the special will go to immigrant families to help bring them back together. 
"Our special will raise money to help bring immigrant families back together, and we'll have all the traditions you've come to expect — joy, the border wall, special guests, the birth of the Christ child," she said.
As Bee is mentioning the birth of Jesus, action figures of I.C.E. agents are seen dropping in on the nativity scene as she yells, "Don't answer the door!" 
According to The Christian Post, Bee's public position on immigration comes following the Trump administration's "zero tolerance" policy for illegal immigration. Opposition for this position has spotlighted the separation of children from their parents who crossed into the U.S.  illegally starting this past June. The Christian Post notes, however, that families who go through the proper channels, such as seeking asylum, are not being separated at the border.
The 1997 Flores Settlement Agreement states that children must be released from holding after 20 days. According to the Department of Health and Human Services, following the release of the minors from detention, the DSH "places the minors in foster or shelter situations until they locate a sponsor."
In 2016, the Ninth Circuit of Appeals ruled that the Flores Settlement Agreement applied to both unaccompanied and accompanied minors. This ruling made it so that after the 20 days in a detention center is up, children can no longer be held alongside their adult family members who came with them across the border. Children in this situation must be released and sent to family members who are already living in the U.S. or, if they do not have family in the states, they are sent to a sponsor.
Regardless of these rulings, Bee made her position clear saying, "this will be a festive reminder that we f***ed over thousands of immigrants and we still haven't fixed it yet. Merry Christmas!"
Photo courtesy: Getty Images/Charley Gallay/Stringer
---
---