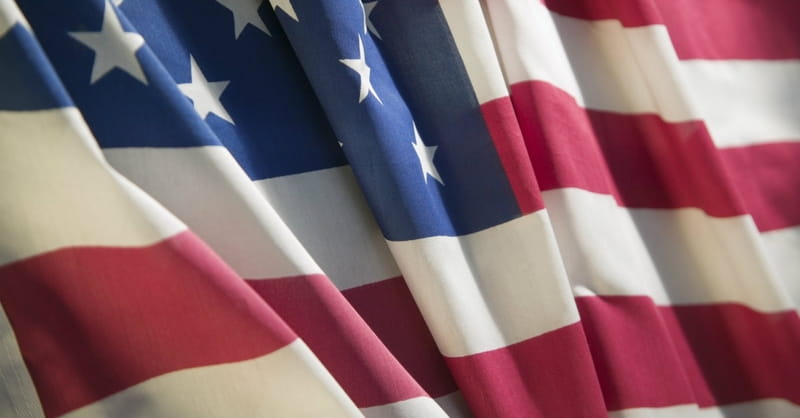 ---
Students at Brown University and American University, as well as protesters around the country, burned, ripped, and stomped on American flags on Veterans Day.
According to MSN.com, students at Brown University set up flags as part of a Veterans Day display. Soon after, they found that many of the flags had been taken down. Other students had tore them in half, stomped on them, and threw them in the trash.
Additionally, at American University, some students set American flags on fire.
Many students said they participated in desecrated the flags to protest Donald Trump's election and the inequality in the country.
Nicholas Strada, a neuroscience major at Brown, witnessed the flags being desecrated. Strada says he saw students putting the flags up for the Veterans Day ceremony, but when he left class, he noticed many of the flags were missing and others were torn. He got some tape and began fixing the torn flags, but while he was doing so he saw students destroying more flags.
"Someone was walking down the path and stomping on them one by one," he recalled. "I went over and nicely asked, 'Could you not do that? People just put them up.' . . . I explained they were for Veterans Day. She said, 'I don't care about that right now,' and walked off."
Cass Cliatt, a spokesman for Brown, said the university is investigating the vandalism.
Debate over the current state of the country also raged over social media. Some students condemned the protests and vandalism, while others maintained that minorities had reason to be fearful.
One student who was also a veteran responded to the controversy:
"As a student veteran, I just want to say I get it and I support you. It hurts a lot though. My community has seen, done, and endured unimaginable things and sometimes the only time it feels like all those terrible sacrifices aren't forgotten is when we see a couple $2 flags on the main green once a year. We were taught to see the flag as a representation of the ideas of freedom and unity we fought for, even though it is rarely achieved. You have assigned the flag a different set of values. Your feelings are so valid, but please be conscious of us and be our friend. Hopefully somehow we can find a way to support each other."
Photo courtesy: Thinkstockphotos.com
Publication date: November 15, 2016
Veronica Neffinger wrote her first poem at age seven and went on to study English in college, focusing on 18th century literature. When she is not listening to baseball games, enjoying the outdoors, or reading, she can be found mostly in Richmond, VA writing primarily about nature, nostalgia, faith, family, and Jane Austen.