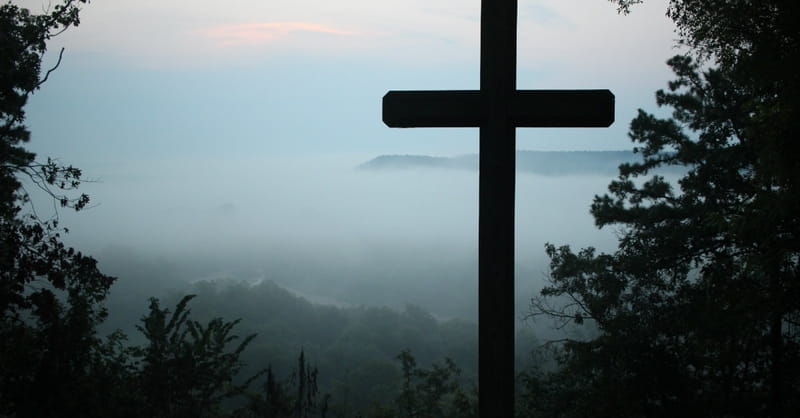 ---
A civil rights group is calling for the removal of a cross that has stood for nearly 70 years on a Michigan property.
The Michigan Association of Civil Rights Activists filed an official complaint to the state's Department of Natural Resources.
The cross is at Sackrider Hill in the Waterloo Recreation Area in Jackson County. The area is also the site of Grass Lake Ministerial Association's annual Easter service.
"It's a tradition that's always been there," said Rev. Melvin Parker, president of the Grass Lake Ministerial Association. "It gives the community more unity."
The civil rights group says that because the cross is on state-owned property, it is unconstitutional.
"What authority did the state think it had to allow a permanent religious symbol on public land?" stated MACRA co-founder Mitch Kahle, as quoted by mlive.com. "We expect the state will remove it. Courts are not favorable to crosses on public property."
DNR officials say they are reviewing the complaint and consulting with the state's attorney general.
A group supporting the location of the cross has launched a petition, asking the DNR to reject the complaint.
 "We ask the DNR to stand by their 1992 decision that allowed the cross to stay and reject the complaint lodged by anti-cross activists," the group said in a statement.
This isn't the first time a complaint has been filed against the cross. In 1992, following a complaint, authorities determined that the cross was not a violation of church and state.
Photo courtesy: Unsplash/Jacob Meyer
Publication date: March 27, 2018
---
Amanda Casanova is a writer living in Dallas, Texas. She has covered news for ChristianHeadlines.com since 2014. She has also contributed to The Houston Chronicle, U.S. News and World Report and IBelieve.com. She blogs at The Migraine Runner.