Amanda Casanova
| ChristianHeadlines.com Contributor
| Friday, May 29, 2020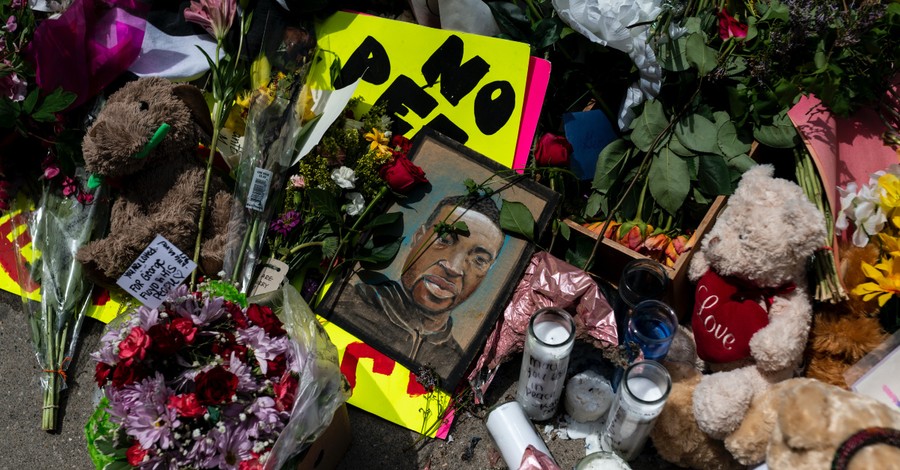 Christian leaders and well-known Christian celebrities are expressing sadness and calls for justice after the death of an unarmed black man in Minneapolis.
In an Instagram post, actress and author Candace Cameron Bure wrote that her heart was "wrecked."
"Most of you come to my page for happy, uplifting and positive content. But tonight, my heart is wrecked over the racial injustice that has been happening for ages and continues to happen today," she said.
The photo she posted with her message was a digital drawing of George Floyd, the man who died after a white police officer pressed his knee into Floyd's neck. The picture Bure posted read #JusticeForFloyd.
"We are one race, the human race. I pray for this country and the sin in all of us. I pray for God's mercy. I pray for justice," she said.
CBN News reports that author and speaker Beth Moore wrote on her Twitter page, asking "fellow whites" to seek justice for all.
"Fellow whites who want Black Americans & PoC to receive equal justice & for egregious white supremacy to be dismantled, speak up. Don't be fragile. You know what's right," she tweeted.
"What I'm trying to say to you is this: be brave. This is about human decency. Dignity. Fairness. Rightness. JUSTICE. Toughen up and accept you're going to be disliked for something. Make it something that counts. Let's be the generation the intimidators can't silence or tire out."
Fellow whites who want Black Americans & PoC to receive equal justice & for egregious white supremacy to be dismantled, speak up. Don't be fragile. You know what's right. Expect:
"You're causing division!" Eye roll. "What about abortion??" I'm pro-ALL-life, conception to coffin.

— Beth Moore (@BethMooreLPM) May 27, 2020
Franklin Graham also released a statement, saying he was "sick to his stomach" and that the police officer's action was "inexcusable."
Founder of Pulse Christian Ministry Nick Hall also criticized the police officers' behavior.
"Yesterday (Floyd) died unnecessarily at the hands of police officers who seemed more intent on displaying their power, than following their code to protect and serve," Hall wrote on Instagram.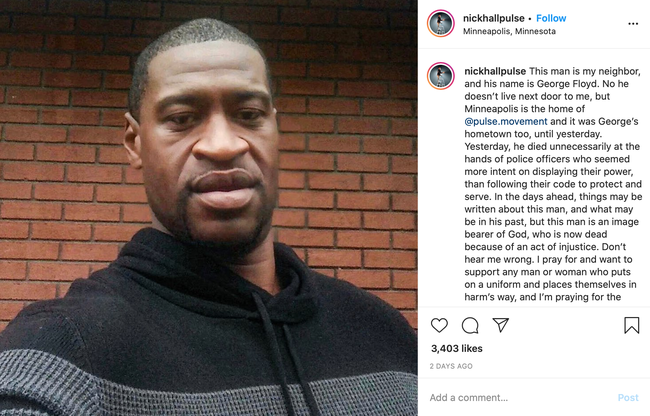 Christian hip hop artist Lecrae called the incident "evil."
"What we're experiencing out here right now in this world is pure, unadulterated evil," Lecrae said on Instagram. "There's no other way to articulate it. It's evil."
Lecrae also implored his followers to be a part of positive change toward justice and equality.
Referencing Psalm 137, he said, "We should be angry, but in the midst of our anger, we should make sure that we are constructive. Constructive anger versus destructive anger."
He continued noting that while some people will inevitably lash out in destructive ways, it is important to not "let evil win."
"Racism and oppression wins when the hatred and the bitterness takes root in your heart," he added.
Lecrae concluded by asking his followers to "use [that anger] for prayer, for policy changes [and] for programs that we can get involved in to change the way that things are right now."
Related:
Police Officers Fired after On-Scene Video Shows Unarmed Minneapolis Man Dying during an Arrest
The Death of George Floyd and Confrontation in Central Park
Photo courtesy: ©Getty Images/Stephen Maturen/Stringer
---
Amanda Casanova is a writer living in Dallas, Texas. She has covered news for ChristianHeadlines.com since 2014. She has also contributed to The Houston Chronicle, U.S. News and World Report and IBelieve.com. She blogs at The Migraine Runner.
---
---