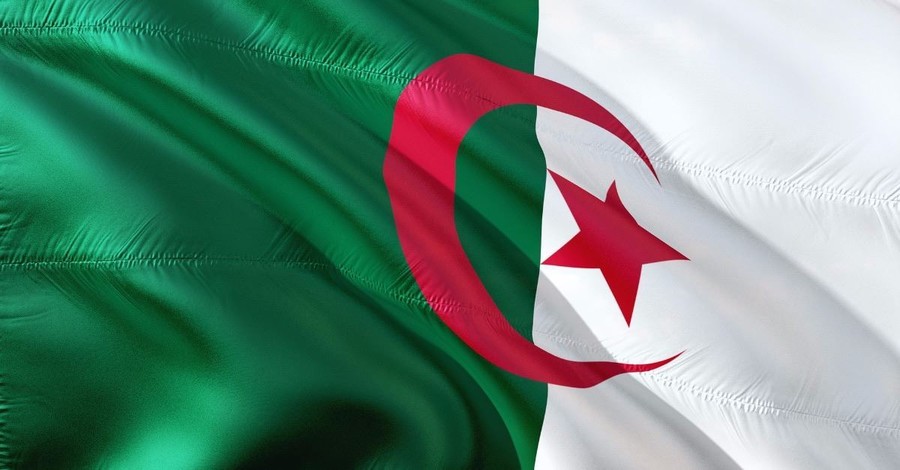 TIZI-OUZOU, Algeria, December 26, 2018 (Morning Star News) – Five Christians in Algeria were acquitted on Tuesday (Dec. 25) of the charge of inciting a Muslim to change her religion, sources said.
A judge at the court of Bouira acquitted Rachid Ouali, whose Muslim wife had filed the charges against himOuali, his friend Ali Laarchi, Laarchi's wife and daughter, and a Christian identified only as Mohand were acquitted, Ouali's attorney said.
Laarchi told Morning Star News by phone that he was happy and grateful for his lawyer, a practicing Muslim.
"My family and I, and our beloved brothers Mohand and Rachid, are very happy to see this mishap come to an end," he said. "We are happy that everything ends so well. The Lord is good." Ouali's wife, whose name is withheld, had earlier told him that she filed the charge under pressure from Muslim relatives, Ouali said.
Bouira, in Kabylie Region, is 62 miles southeast of Algiers. Residents of Lekser, 19 miles southeast of Bouira, Ouali and his wife had visited Laarchi's family for a meal at their home in nearby Bechloul in late June. 
Ouali's wife became incensed at the talk of Jesus she overheard during the lunch and left for her parents' home, where she told relatives, including two brothers, about the visit. The two brothers, both policemen, demanded that she go to the National Gendarmerie to file a complaint against her husband and his friend, Ouali said.
She filed a complaint on July 2 accusing her husband, Laarchi and the other Christians of having brought her to a church service and trying to persuade her to leave Islam and become a Christian. Algeria's Law 03/2006, commonly known as Law 03/06, calls for a prison term of two to five years and a fine of 500,000 to 1 million dinars (US$4,343 to US$8,687) for anyone who "incites, constrains, or utilizes means of seduction tending to convert a Muslim to another religion, or using for this purpose the institutions of education, health, social, cultural, or educational institutions, or other establishment, or financial advantage; or makes, stores or distributes printed documents or films or other audiovisual medium or means intended to undermine the faith of a Muslim."
The Christians' attorney, Badjib Sadek, said the five defendants were acquitted of worshipping in an unauthorized place and inciting a Muslim to leave his religion because the judge strictly followed the law.
"The law has been applied and justice done," Sadek told Morning Star News. "The law, by the way, gives the prosecutor the right to appeal this judgment. So, in theory she can do it. This is her right, in addition to the fact that she has requested [financial] penalties against the defendants. In practice, the case being empty of any evidence that could support the charges, the appeal from a purely legal point of view would not be judicious."
At a Nov. 27 hearing, he said, the accuser was accompanied by four lawyers, including three women in hijab, and an imam as a prosecution witness. They presented no evidence, however, as they accused Laarchi and his wife of opening their home as a place of worship without permission and trying to force Ouali's wife to give up Islam to become a Christian, he said.
Advocacy group Middle East Concern (MEC) said in a statement that prosecutors have 10 days to appeal and urged prayer that no appeal is filed.
Christian leaders say the 03/06 law is unconstitutional, citing the Algerian constitution's Article 42, which guarantees freedom of belief, opinion and worship.
Bookshop Re-Opened 
In Oran city, a provincial government order to close a Christian bookshop in November 2017 has been canceled, bookshop owner and pastor Rachid Seighir told Morning Star News.
Pastor Seighir said a judge in Oran, a port city 268 miles (416 kilometers) west of Algiers, on Dec. 4 canceled the closure order but without compensating a year's worth of losses. He added that salesman Noah Hamimi has been unemployed since it closed.
"The most important thing is that we won, and we can finally reopen and allow Noah to work and earn a living," Pastor Seighir said.
He is pastor of one of three churches in the Oran area that the government has shut down, and he has six other cases outstanding because of his faith, he said.
MEC has noted increased harassment of Christians in the past year.
Islam is the state religion in Algeria, where 99 percent of the population of 40 million are Muslim. Since 2000, thousands of Algerian Muslims have put their faith in Christ. Algerian officials estimate the number of Christians at 50,000, but others say it could be twice that number.
Algeria ranked 42nd on Christian support organization Open Doors' 2018 World Watch List of the countries where it is most difficult to be a Christian. 
---
If you would like to help persecuted Christians, visit http://morningstarnews.org/resources/aid-agencies/ for a list of organizations that can orient you on how to get involved.  
If you or your organization would like to help enable Morning Star News to continue raising awareness of persecuted Christians worldwide with original-content reporting, please consider collaborating at https://morningstarnews.org/donate/?
This article was originally published by Morning Star News. Used with permission.
Photo courtesy: Pixabay
---
---