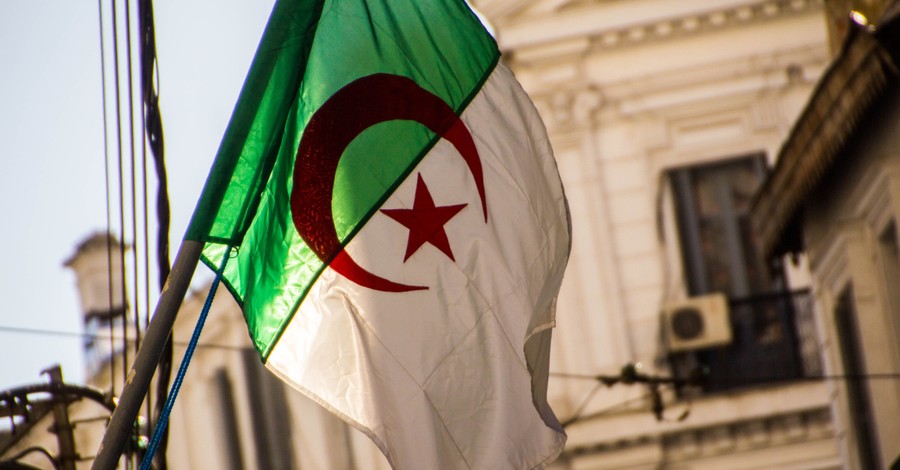 TIZI-OUZOU, Algeria, March 23, 2021 (Morning Star News) – A judge in Oran, Algeria on Monday (March 22) upheld a five-year prison sentence for a Christian convicted of reposting a cartoon of Islam's prophet on his Facebook account three years ago, sources said.
Farid Khemisti, attorney for Hamid (surname withheld for security reasons), said the 43-year-old father of four young children appeared to have received the heavy sentence because he was a Christian. The Oran City Court of Justice also upheld his fine of 100,000 dinars (US$750).
"I really hoped for a reduction in the sentence – I expected at the worst, six months in prison," Khemisti told Morning Star News. "That is the maximum that a fair judgment would have given, but I don't think my client's being a Christian made it any easier."
Khemisti said the judge and prosecutor were visibly upset when he suggested to them that they were handing down a heavy sentence because Hamid was a Christian.
"I said to them, 'If it's because my client is a Christian that you condemn him so heavily, say it honestly,'" Khemisti told Morning Star News. "Of course, they didn't like it; their faces changed color as I told them that."
He noted that Hamid was not the creator of the cartoon that he had received and reposted in 2018.
"I pleaded for his release, because it is clear that my client does not deserve such a heavy sanction – he is not the source of this post," Khemisti said. "The author of the publication in question is abroad. The investigating security services could not find anything else in my client's Facebook account other than this cartoon."
Khemisti said he asked the judge what the sentence would be if Hamid were the author of the cartoon, and that he said it would be the same, as Article 144 of Algeria's penal code stipulates that five years is the maximum penalty for insulting Muhammad.
Article 144 has been condemned by numerous human rights organizations as a violation of international law. In its report, "Policing Belief," pro-democracy group Freedom House said the article was commonly used to persecute Christians and allowed "police officials and judges to impose their own religious perspectives on society, and to give at least one version of Islamic practice the force of law."
Hamid was accused by an Islamic extremist with whom he had done business, Khemisti said.
"Hamid was a client of a honey seller, an extremist Islamist, who is at the origin of a complaint filed in December 2020 against Hamid," he said. "This is how the security services became aware of this publication."
Appearing shaken by the ruling, Khemisti said that he would not have defended Hamid if he were not convinced of his innocence.
"Hamid assured me that he had never intended to harm Islam or anyone, and that he did not know how he had become trapped in receiving this post," he said. "If I was not sure of the innocence of my client, I would not have agreed to defend him, because I will never defend someone who infringes on the freedom of others, on the religion or faith of anyone."
Khemisti said that after consulting with Hamid's family, he would decide whether to appeal to a court of cassation, which would not re-examine facts but has latitude to interpret them differently. He could also appeal to the supreme court.
Hamid is a poultry farmer in El-Aiyaida, near the city of Oran, some 250 miles west of Algiers on the Mediterranean coast. His children are ages 6, 4, 3 and 3 months.
He had not heard from authorities until they showed up at his door on Jan. 20, and the next day he was sentenced to five years in prison by a court in Arzew, a costal city in Oran Province.
Algerian activist Yacine Mebarki, sentenced to 10 years in prison for insulting the precepts of Islam and other offenses, on Nov. 25 had his sentenced reduced to one year with support from the Algiers-based Algerian League for the Defense of Human Rights, other advocates and the media.
Two Christians from a Muslim background from Algeria's Kabylie area were recently convicted of blasphemy, receiving sentences of six months and three years respectively, according to advocacy group Middle East Concern (MEC).
"Also, in mid-February, authorities permitted the reopening of places of worship, which had been closed due to COVID-19 restrictions," MEC reported on Tuesday (March 23). "However, Protestant churches were not included in the order and must remain closed."
Algeria ranked 24th on Christian support organization Open Doors' 2021 World Watch List of the countries where it is most difficult to be a Christian.
Islam is the state religion in the 99-percent Muslim country. Since 2000, thousands of Algerian Muslims have put their faith in Christ. Algerian officials estimate the number of Christians at 50,000, but others say it could be twice that number.
If you would like to help persecuted Christians, visit http://morningstarnews.org/resources/aid-agencies/ for a list of organizations that can orient you on how to get involved.
If you or your organization would like to help enable Morning Star News to continue raising awareness of persecuted Christians worldwide with original-content reporting, please consider collaborating at https://morningstarnews.org/donate/?
Photo courtesy: ©Getty Images/Vatekor
---
---