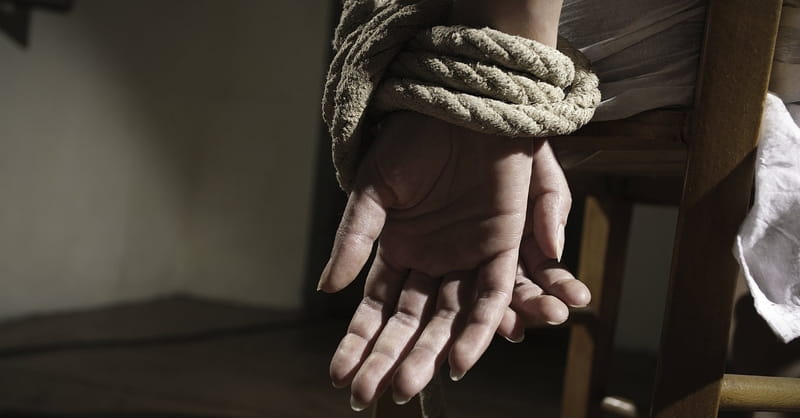 ---
A Christian woman was taken hostage and held at gunpoint this week while she was shopping at a Walgreens in Dallas, Texas.
ChristianToday.com reports that the woman, Carrie Coy, went to the Walgreens after church to buy a birthday card. While she stood in line, a man ran into the store and grabbed her, dragging her to the back.
The young man, Jose Torres, then proceeded to hold her at gunpoint.
"When he pulled me back and we were on the floor, and he kept saying, 'I have done some bad things, but I have never hurt nobody,'" Coy recalled. "He says, 'I have never hurt nobody,' and I said, 'If you ain't going to hurt nobody, would you move that gun from the side of my face?' He did."
Coy also shared that throughout the ordeal she was able to keep calm by trusting in God.
"I never felt fear and I said to myself, 'God does not give us a spirit of fear. God does not give us a spirit of fear,'" she said.
Coy even shared the love of Christ with Torres. "I said, 'You know, God still loves you. I don't know what you have done, but you are going to make it worse, and remember God still loves you,'" she said.
Torres held Coy hostage for about an hour before turning himself in to the police. Coy was able to leave the store unharmed.
"All the time, I felt peace," she testified. "God was in control and that He was going to take care of me and everyone else."
Photo courtesy: Thinkstockphotos.com
Publication date: November 3, 2016
Veronica Neffinger wrote her first poem at age seven and went on to study English in college, focusing on 18th century literature. When she is not listening to baseball games, enjoying the outdoors, or reading, she can be found mostly in Richmond, VA writing primarily about nature, nostalgia, faith, family, and Jane Austen.