Kayla Koslosky
| ChristianHeadlines.com Editor
| Updated: Nov 08, 2018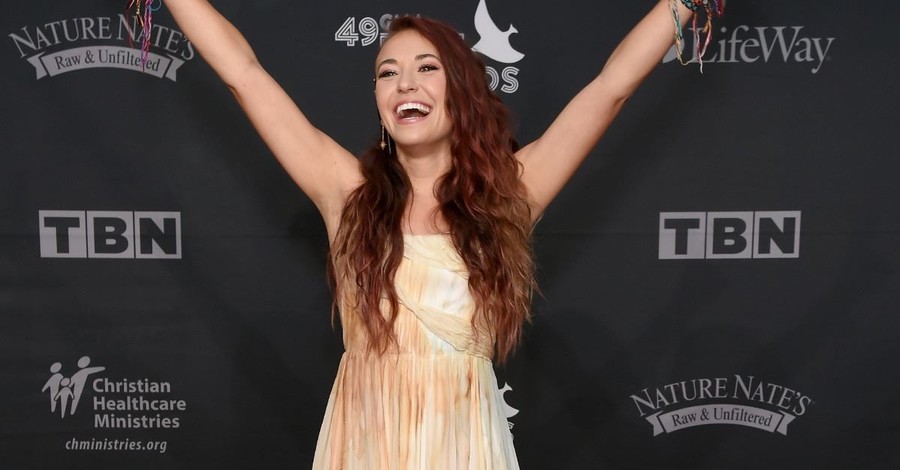 After appearing on The Ellen Show earlier this month, Christian singer Lauren Daigle received severe backlash because the show's host, Ellen DeGeneres, is openly gay. Now, the award-winning artist is sending a powerful message to her critics warning them to be kind to everyone no matter where they are at in their journey. 
According to CBN News, Daigle recently sat down with WAY-FM Radio where she was asked about her experience performing on The Ellen Show and the controversy that followed her performance. 
The singer told the interviewer, "I think the second we start drawing lines around which people are able to be approached and which aren't, we've already completely missed the heart of God."
She continued, "I don't have all the answers in life, but one thing I know is that I can't choose who I'm supposed to be kind to and who I'm not, because that's the mission right? Be who Christ was to everyone as well."
Daigle noted that Ellen chose the song "Still Rolling Stones" from her newest album Look Up Child for her to perform while appearing on the show.
The singer said, "I don't know why but I know that she's really purposeful in choosing a message as well, so maybe that was the one that spoke to her the most," Daigle said.
Daigle is set to appear next on The Tonight Show starring Jimmy Fallon. 
The singer announced that she will be Performing on The Tonight Show on Wednesday, November 7, by posting a photo to Instagram. The photo's caption reads, "SURPRISEEE!!!! Personal dream. So excited to announce that I will be on Jimmy Fallon! I always said that if I ever make it on The Tonight Show I would run and slide on his desk. That would be my dream entrance. Who knows what could happen Tune in Wednesday 11/7."
Daigle's career has skyrocketed over the past several months after the release on her newest album Look Up Child, which debuted at number 3 on the Billboard 200.
Photo courtesy: Getty Images/Jason Kempin/Staff
---
---