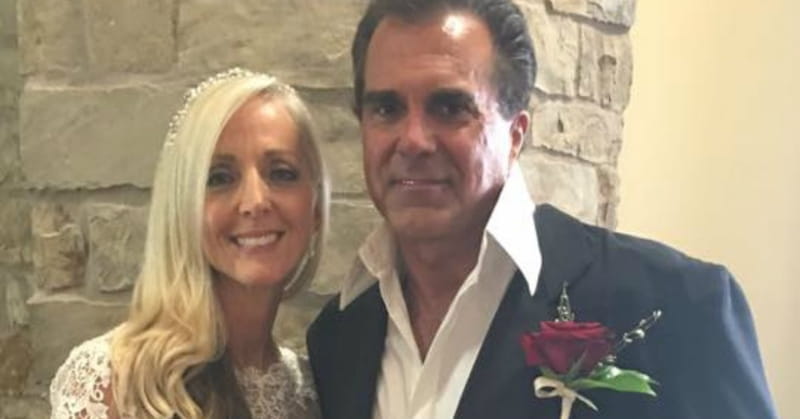 ---
Well-known Christian singer Carman Licciardello, known simply by his stage name "Carman," recently tied the knot in what he called a "miracle story."
Carman has achieved a lot of success in his music career. He has sold over 10 million records and has received 15 gold and platinum albums and videos. He has also been in a film and has hosted programs for Trinity Broadcasting Network.
But in the midst of his successful career, in 2013 Carman was diagnosed with cancer and given only a few months to live.
He remained committed to his faith and his fans through this trial, and miraculously, in 2014 doctors said he was cancer-free.
The 61-year-old is praising God not only for his health, but for crafting a beautiful love story for him.
In a recent Facebook post of himself with his new bride, he wrote:
"JUST MARRIED SAT: Dec 16th
It's been a long time coming but Uncle Carm, the proverbial bachelor bit the dust tonight when I married the New Dana Licciardello in Dallas Texas. It's a long day and a real miracle story that I'll share all the details in the days and weeks to come...Today, I am 100% cancer free with a beautiful Godly wife and huge family...God has restored me in 100 ways and it's only just beginning. I'll tell you more later but for tonight I'm asking you to rejoice with this miracle God has done."
Photo courtesy: Facebook/Carman Licciardello 
Publication date: December 19, 2017
Veronica Neffinger wrote her first poem at age seven and went on to study English in college, focusing on 18th century literature. When she is not listening to baseball games, enjoying the outdoors, or reading, she can be found mostly in Richmond, VA writing primarily about nature, nostalgia, faith, family, and Jane Austen.