Amanda Casanova
| ChristianHeadlines.com Contributor
| Updated: Apr 04, 2022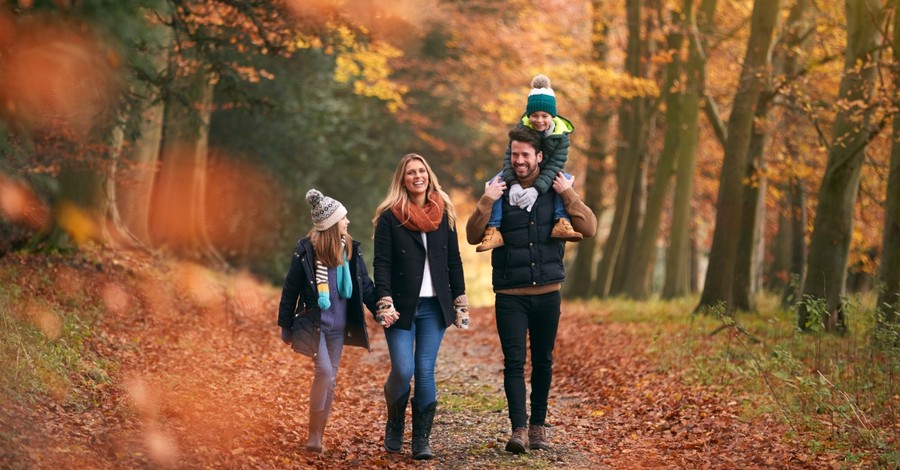 A new study from Arizona Christian University's Cultural Research Center showed that in many cases, Christian parents do not always "follow through" on their biblical worldviews in their actions.
"Kids are smart. And as they watch and listen to their parents, they are experiencing contradictions between what their parents say they believe and what they do. That's every bit as concerning as the fact that 49 out of every 50 pre-teen parents do not have a biblical worldview to share with their family, to begin with," said Dr. George Barna, director of research at ACU's Cultural Research Center.
Barna says because those parents aren't "walking the walk" of their "talk," their children are receiving "mixed signals" about faith.
"As those parents build the support team for their children—teachers, coaches, tutors, babysitters, pastors, doctors and so forth—one of the criteria for inclusion in that inner circle of trusted influencers is not going to be the worldview of those influencers," he said. "The result is that most parents are setting up their children for constant exposure to inappropriate influence."
According to the study, pre-teen parents who attend Catholic, mainline Protestant, or traditionally Black Protestant churches are less likely to practice a biblical worldview. Only three percent of those parents were revealed to have a consistently biblical set of beliefs, and just three percent of those "consistently behave in ways that conform to spiritual principles."
"Overall, among pre-teen parents who attend these churches (37 percent of pre-teen parents, overall), just one percent are characterized by consistent biblical thought and practice," the report said.
Barna said in the report that these "mixed signals" are causing confusion about gender and sexuality, the value of human life, and other beliefs.
"Parents these days often feel guilty 'imposing' their views on their children, having bought into the notions that imparting inviolable guidelines to their children is overbearing and intolerant, and that it takes 'a village'—which we know as our culture—to effectively raise a child these days. That, of course, is antithetical to the God-given, biblical role of parents, which is to be the first and foremost shaper of the minds and hearts of their children toward bringing them under the authority of God."
Related:
76 Percent of Christian Parents Are Concerned Their Kids Will Leave the Faith: Barna
A Growing Number of Young Americans Identify as Religiously Unaffiliated, Study Shows
Most Americans Believe the Nation's Moral Compass 'Is Pointed in the Wrong Direction,' Survey Finds
38 Percent of Americans Believe Religion Makes the Country Stronger, Poll Finds

Photo courtesy: ©Getty Images/monkeybusinessimages
---
Amanda Casanova is a writer living in Dallas, Texas. She has covered news for ChristianHeadlines.com since 2014. She has also contributed to The Houston Chronicle, U.S. News and World Report and IBelieve.com. She blogs at The Migraine Runner.
---
---