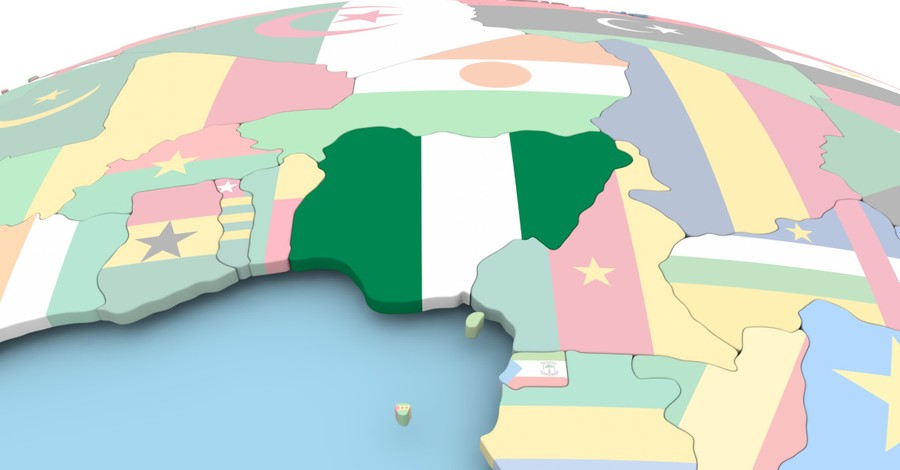 JOS, Nigeria, May 13, 2020 (Morning Star News) – Lami David was in her kitchen preparing dinner for her family in north-central Nigeria on Thursday evening (May 7) when two Muslim Fulani herdsmen broke into her home and shot her and her mother-in-law, sources said.
The 32-year-old mother of four had her 2-year-old wrapped on her back in her home in predominantly Christian Nkietohu village, Plateau state, when she heard the first shots in the room where her mother-in-law, 60-year-old Elizabeth (Lisa) Nchu, was resting, according to community leader Josiah Zongo.
Her mother-in-law was shot in the shoulder, and David was then shot in her chest and legs, Zongo said.
"The woman was shot with her baby on her back – the child was not hurt as well as other children were not," Zongo told Morning Star News. "The woman was found lying in a pool of blood behind the house where she'd tried to run away from the gunmen. She fell down because of the shot. She was also heard saying it was the Fulani herdsmen who came from Rafin Bauna village, a nearby Hausa/Fulani community."
Her husband, who was in his room with the other three children at the time of the attack, escaped, Zongo said. The family was sheltering in their home at 7:45 p.m. due to a curfew to contain the spread of the novel coronavirus.
"The gunmen also followed the man as he ran for his life but could not get him," he said.
David was shot three times, and because of the critical nature of her injuries was receiving treatment at Bingham University Teaching Hospital (Jankwano), in Jos; Nchu was being treated at Enos Hospital, Miango, Bassa County, sources said.
The Roman Catholic family belongs to the area's Church of Immaculate Conception, local resident Patience Moses said. She said David's other children are ages 12, 8 and 5.
When herdsmen come in small numbers they are increasingly targeting one or two homes, she said.
"The herdsmen usually attack a house they first see as they emerge from surrounding bushes," Moses told Morning Star News. "If they're few, they attack one or two houses and then retreat, but if they're a large group, the herdsmen proceed to attack an entire village."
The attack in Nkietohu village comes on the heels of similar attacks in Miango and Kwall Districts of Bassa County by Muslim Fulani herdsmen using guerrilla tactics on Christian communities.
In the past three months, armed Fulani herdsmen and bandits have targeted Christian communities in what appears to be "well-planned and calculated efforts geared towards exterminating them," said Tom Chiahemen, spokesman for advocacy group the Christian Rights Agenda (CRA), in a press statement.
"In the last few years, no fewer than 60 villages and communities have been displaced in Plateau state, taken over and renamed by Fulani herdsmen with such impunity," Chiahemen said.
'Genocide'
The Christian communities have been left defenseless as there seems to have been no genuine effort by authorities to protect them, end the killings and return seized lands to them, Chiahemen said.
"The CRA is worried by the seeming silence of Nigeria's President, Gen. Muhammadu Buhari, who as the commander-in-chief of the armed forces has not only failed to protect the Christian communities but has remained silent over these killings," he said. "To date, no Fulani herdsmen have been arrested and prosecuted over the killings, a development that has helped to embolden them."
Leaders of the CRA are concerned that the assailants have intensified attacks in recent weeks during the lockdown and restriction of movement due to the Covid-19 pandemic, Chiahemen said.
The CRA called on the international community, especially the United Nations, European Union, the governments of the United States, United Kingdom and Canada, and the International Criminal Court "to take note of the ongoing genocide against Christians in Nigeria."
On Jan. 30 Christian Solidarity International (CSI) issued a genocide warning for Nigeria, calling on the Permanent Member of the United Nations Security Council to take action. CSI issued the call in response to "a rising tide of violence directed against Nigerian Christians and others classified as 'infidels' by Islamist militants in the country's north and middle belt regions.'"
Chiahemen said the pattern, mode and intensity of the massacre in Nigeria is reminiscence of the 1994 Rwandan genocide.
"The CRA is worried about the failure of the Nigerian government to arrest and prosecute perpetrators of these killings over the years, which has emboldened them the more," he said. "Consequently, the CRA will liaise with the affected communities to, among other things, institute actions at the International Criminal Court against the Nigerian government for war crimes."
CRA records show that between 2016 and 2019, there were 358 attacks on Christians resulting in 561 deaths, 210 injuries, 4,720 houses burnt, 2892 farms destroyed and 123 cattle rustled, he said.
From Jan. 1, to April 19, 22 Christian communities were attacked a total of 33 times, resulting in 40 deaths, 15 persons hospitalized with injuries, 1,105 rooms with property burnt, 104 farms destroyed and 67 food storage barns destroyed, according to the CRA.
A human rights attorney's letter to the governor of Plateau state earlier this month also decried recent attacks.
"Parts of Bokkos, Barkin Ladi, Riyom, Mangu and Bassa Local Government Areas are now ruled by fear rather than by law," Redzie D. Jugo of law firm Black Palms Consult wrote in the letter, a copy of which was sent to Morning Star News. "Children are caught in crossfires; pregnant women are killed with their unborn babies never knowing the joy of suckling. For these people, their version of peace has a semblance of bloody order and violent decorum."
Since Jan. 1 in an area of the predominantly Christian, ethnic Irigwe, Jugo wrote, 45 people have been killed and 15 injured, with 1,434 rooms, 104 farms and 67 barns destroyed.
"For some reason the lockdown has been favorable to the attackers," Jugo wrote. "The dead are not just statistics; Sir, the killings and destruction have to stop, and we need to see leadership in this regard."
Four Christian men were gunned down on an open stretch of road in the Irigwe Chiefdom on May 3 between Kwall village and Miango, he noted.
"Four enterprising, promising, young Christians, Chohu Gado, 27; Tanta Abba, 27; Friday Musa, 25; and Emmanuel Kure, 22, were gunned down in what many described as a staccato of automatic gunfire," he wrote.
Nigeria ranked 12th on Open Doors' 2020 World Watch List of countries where Christians suffer the most persecution but second in the number of Christians killed for their faith, behind Pakistan.
If you would like to help persecuted Christians, visit http://morningstarnews.org/resources/aid-agencies/ for a list of organizations that can orient you on how to get involved.
If you or your organization would like to help enable Morning Star News to continue raising awareness of persecuted Christians worldwide with original-content reporting, please consider collaborating at https://morningstarnews.org/donate/?
Article originally published by Morning Star News. Used with permission.
Photo courtesy: ©Getty Images/Harvepino
---
---