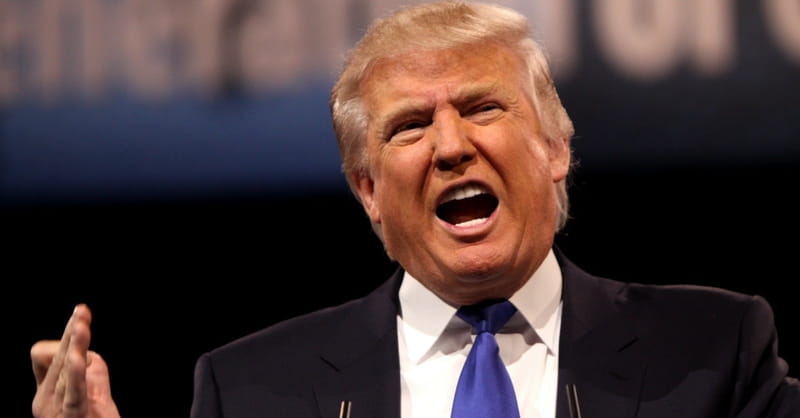 ---
For months, many conservative Christians have written and spoken about why they cannot support the Republican presidential nominee Donald Trump. Trump has caused such a schism among the GOP that some political analysts are even speculating that he is accelerating an evangelical split with the Republican Party.
The distaste many evangelicals have for Trump was exacerbated when a video surfaced on Friday of lewd comments he made about women. In the wake of that video, evangelical Christian leaders have issued responses, ranging from utter disgust to reminders that both candidates are flawed.
Albert Mohler, president of the Southern Baptist Theological Seminary, penned an article for The Washington Post titled "Donald Trump Has Created an Excruciating Moment for Evangelicals."
In that piece Molher asked, "How could 'family values voters' support a man who had, among other things, stated openly that no man's wife was safe with him in the room? A casino titan who posed for the cover of Playboy magazine? A man who boasted that he did not repent of his (well-documented) sins and would not?"
Mohler concluded that, "Donald Trump is not just disqualified from being a Sunday school teacher. Honest evangelicals would not want him as a next-door neighbor."
Russell Moore, president of the Southern Baptist Convention's Ethics and Religious Liberty Commission, also penned an article for The Washington Post.
"Journalist Mark Halperin noted this weekend that virtually all of the 'reaffirmation of support' for Trump, following the disclosure of his sexually predatory recorded comments, were from religious conservative leaders," lamented Moore, who has been fiercely against Trump since the beginning stages of the election.
"This is a scandal and a disgrace, but it should not be a surprise," he continued.
Other Christian leaders, such as Franklin Graham, acknowledged via Facebook that both Trump and Democratic presidential candidate Hillary Clinton are flawed, and ultimately, no political candidate or party is the answer.
Graham said that, "The only hope for the United States is God."
Southern Baptist ethicist and theologian Wayne Grudem, who had previously penned an article in favor of Trump, said he was withdrawing his support. "I cannot commend Trump's moral character, and I strongly urge him to withdraw from the election," Grudem stated, according to ChristianToday.com
Christian speaker, author, and teacher Beth Moore also responded to Trump's comments, stating that she--and many other women--are "sickened" but "Surprised? NO."
Wake up, Sleepers, to what women have dealt with all along in environments of gross entitlement & power. Are we sickened? Yes. Surprised? NO

— Beth Moore (@BethMooreLPM) October 9, 2016
Just two days after the video was released, Trump and Clinton met for their second debate. Some were anticipating Trump to be apologetic and contrite, but both candidates aggressively targeted each other, with Trump saying he regrets the comments he made regarding women, but that they were just "locker room talk."
Publication date: October 10, 2016
Veronica Neffinger wrote her first poem at age seven and went on to study English in college, focusing on 18th century literature. When she is not listening to baseball games, enjoying the outdoors, or reading, she can be found mostly in Richmond, VA writing primarily about nature, nostalgia, faith, family, and Jane Austen.