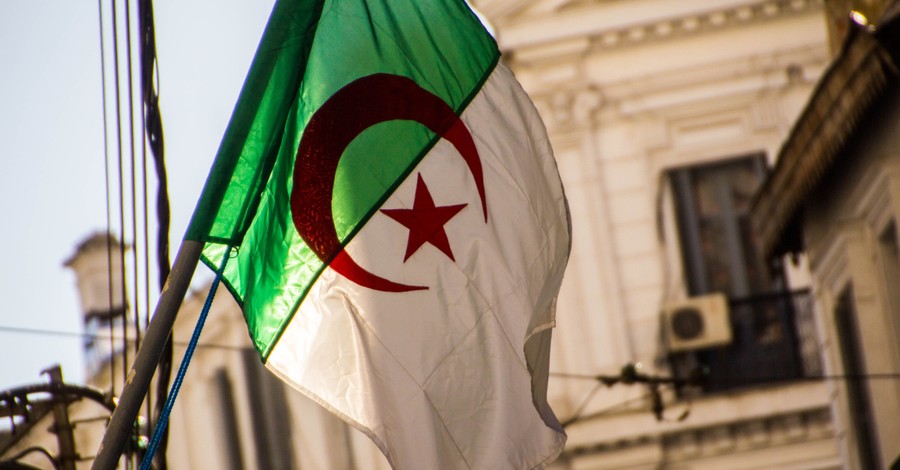 TIZI-OUZOU, Algeria, July 9, 2021 (Morning Star News) – A judge in Algeria on Thursday (July 8) sentenced a Christian to six months in prison and fine of 100,000 dinars (US$740) for allegedly accepting unauthorized donations to spread Christianity, the convert from Islam said.
Ahmed Beghal (name changed for security reasons) received the sentence at a court hearing in Khemis Meliana, in Ain-Defla Province, about 145 kilometers (90 miles) southwest of Algiers. He denies the charge and says related allegations – distributing Bibles, printing and distributing Christian literature and thus "shaking the faith of a Muslim" – are also all false.
"Accusations were brought against me by the National Gendarmerie to the court in a false and forged report," Beghal told Morning Star News, adding that he has suffered emotionally "because of this injustice and pitfalls on the part of my family, society, court and security."
Beghal's wife and children left him in 2017 because of his conversion to Christianity, and he said he has faced persecution from others.
"I am going through a very difficult stage through these difficult circumstances, and direct public persecution," Beghal said. "There is injustice towards me in my personal and social life."
He said his lawyer, Maitre Kebatti, did not appear at court for the sentencing nor at a June 30 hearing. Beghal said he was forced to sign Gendarmerie report without reading it, and that the charges were based on this report.
Police detained Beghal on April 17 for no reason, telling him only that "there are many rumors and accusations circulating about you – you are very active, it seems," according to Beghal. After officers questioned him, they took him to his home to search it.
The charges were based on Algeria's 2006 law regulating non-Muslim worship, known as Law 03/06, which criminalizes any activity "which aim to undermine the faith of a Muslim." Punishment can range from two to five years in prison and fines of 500,000 to 1 million Algerian dinars (US$3,745 to US$7,490).
In addition, Beghal said, National Gendarmerie in Oued Seli, Chlef Province falsely accused him of threatening his ex-wife and daughters, resulting in an interrogation for 15 hours and a search of his home. Police also arrested him at a café in Khemis-Miliana, Ain Defla Province, without cause and interrogated him for three hours, he said.
Beghal has eight days to appeal the sentence and said he plans to do so.
Islam is the state religion in the 99-percent Muslim country. Since 2000, thousands of Algerian Muslims have put their faith in Christ. Algerian officials estimate the number of Christians at 50,000, but others say it could be twice that number.
Algeria ranked 24th on Christian support organization Open Doors' 2021 World Watch List of the countries where it is most difficult to be a Christian, up from 42nd place in 2018.
If you would like to help persecuted Christians, visit http://morningstarnews.org/resources/aid-agencies/ for a list of organizations that can orient you on how to get involved.
If you or your organization would like to help enable Morning Star News to continue raising awareness of persecuted Christians worldwide with original-content reporting, please consider collaborating at https://morningstarnews.org/donate/?
Article originally published by Morning Star News. Used with permission.
Photo courtesy: ©Getty Images/Vatekor
---
---