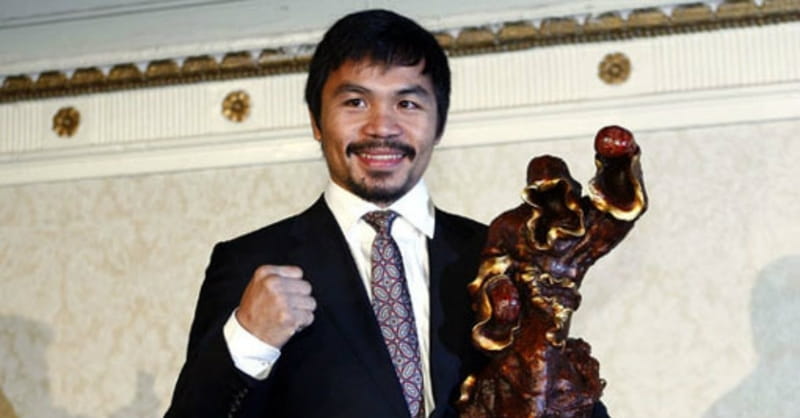 ---
Boxing star and Filipino lawmaker Manny Pacquiao is receiving criticism for his remark that homosexuals are "worse than animals."
Fox News reports that Pacquiao has apologized to "those I've hurt" in a video message.
Pacquiao, an avowed Christian who is currently in the Filipino House of Representatives and is running for a Senate seat, shared his views on homosexuality when candidates were asked about the topic.
"It's just common sense," Pacquiao said. "Have you seen any animal having male-to-male or female-to-female relations?"
Since even animals do not have homosexual relationships, Pacquiao stated, "if you have male-to-male or female-to-female (relationships), then people are worse than animals."
His comments immediately drew criticism from many.
Gay comedian Jose Marie Viceral, known as Vice Ganda, tweeted in response to Pacquiao's comments, that gays and lesbians are not animals, but are real people who are not perfect just like everyone else.
Other prominent individuals, including Danton Remoto, chairman of the LGBT group Ladlad, and singer Aiza Seguerra, criticized Pacquiao's comments.
Although apologizing for unnecessarily causing hurt to others, Pacquaio maintained that he would stand up for what he believes God says in His Word.
Photo courtesy: flickr.com
Publication date: February 16, 2016
Veronica Neffinger wrote her first poem at age seven and went on to study English in college, focusing on 18th century literature. When she is not listening to baseball games, enjoying the outdoors, or reading, she can be found mostly in Richmond, VA writing primarily about nature, nostalgia, faith, family, and Jane Austen.