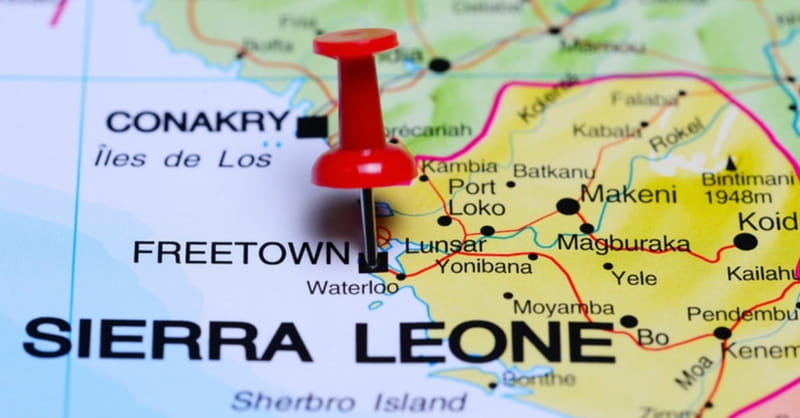 ---
Christian Aid is asking for the public's help to raise emergency funds for the thousands of people affected by a mudslide disaster and flooding in Sierra Leone.
Nearly 350 died in the flooding and landslide near Freetown and more than 100 are seriously injured. About 600 more people are missing. About 3,000 people lost their homes.
"We Sierra Leoneans are resilient people and this week our resilience has been cruelly tested, yet again," said Christian Aid's country manager Jeanne Kamara.
"As a resident of Freetown, it breaks my heart that another tragedy is unfolding here, while we're still recovering from the deep-rooted impacts of the Ebola epidemic. We are going from emergency to emergency, and this is wreaking untold emotional, physical and psychological damage."
Christian Aid says the emergency funds will be used to partner with other aid organizations in Freetown to provide clean drinking water, food, clothing, mosquito nets, and kitchen and hygiene supplies to the people.
Homeless families are living in schools, churches and other public buildings until the government announces a long-term plan to house them.
"The mood here this week is somber and sober, and as I speak the rains are threatening again," Kamara said. "Communities, faith groups, aid agencies and government agencies are working hard, but there are still a lot of gaps: a lot of people are using inappropriate make-shift shelters.
"They are now extremely vulnerable, especially women and children. School resumes in about a month's time and many surviving children have lost all their uniforms and school materials. That's why we are working around the clock, with our partners here in Freetown, to make sure help gets to those who need it most."
Photo courtesy: ©Thinkstock/dk_photos
Publication date: August 18, 2017
---
Amanda Casanova is a writer living in Dallas, Texas. She has covered news for ChristianHeadlines.com since 2014. She has also contributed to The Houston Chronicle, U.S. News and World Report and IBelieve.com. She blogs at The Migraine Runner.