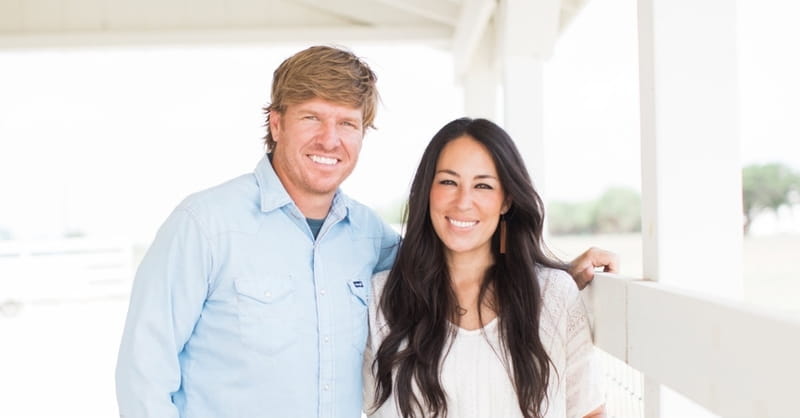 ---
Chip and Joanna Gaines, the stars of HG-TV's "Fixer Upper" recently finished filming the show's last season. They announced that they would be stepping back from the popular show in order to focus more on their family (the couple has four children and Joanna is pregnant with a fifth).
Although they certainly seem to be family-focused, journalist Daryl Austin, who wrote an op-ed published by USA Today, argues to the contrary.
Although Austin acknowledged that he likes the show and the couple, he went on to push back against their claim of putting family first.
"There is much to be admired about them, including their commitments to their faith, marriage, family and community," wrote Austin, but added that the Gainses "did not get where they are by putting their family first."
"No matter how rich and famous, we are all limited by the same 24 hours in a day," Austin continued. "You cannot do all they've done (or even a fraction of it) and still have any real time left over for family. Frankly, I wonder where they even find the time to brush their teeth, let alone spend quality, one-on-one time with each child daily."
Chip Gaines responded to Austin's op-ed in a tweet, stating, "I dont know daryl, & he clearly doesnt know me. But for the record: If there is ever a need w/ my family (1st), I'll shut this circus down so fast it will make your head spin."
Chip added that he and Joanna "believe, w/ God anything is possible. Including having an amazing family AND career you love."
Photo courtesy: MagnoliaMarket.com
Publication date: April 30, 2018
Veronica Neffinger wrote her first poem at age seven and went on to study English in college, focusing on 18th century literature. When she is not listening to baseball games, enjoying the outdoors, or reading, she can be found mostly in Richmond, VA writing primarily about nature, nostalgia, faith, family, and Jane Austen.