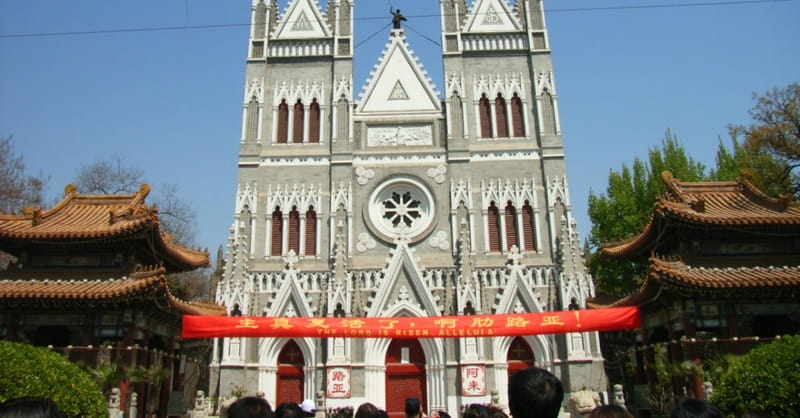 ---
Christian persecution has been steadily increasing in China. Most recently, a chinese church was demolished by government authorities.
Persecution watchdog ministry ChinaAid reported that Golden Lampstand Church in Linfen, Shanxi province, was bombed and completely demolished by authorities.
The church was completely paid for by the Christians who attended it, but has been under the control of the Chinese government since last year.
It is believed that top Chinese officials gave the orders to destroy the church.
This is not the first time Golden Lampstand Church has faced persecution, however. Several of the church's leaders have been arrested in the past, for nothing more than serving the church. Additionally, when the church was being built back in 2009, church members who were camping at the construction site were awakened by government officials and severely beaten. What had been built of the church thus far was also destroyed at that time.
"The repeated persecution of Golden Lampstand Church demonstrates that the Chinese government has no respect for religious freedom or human rights," said ChinaAid President and Founder Bob Fu. "ChinaAid calls on the international community to openly condemn the bombing of this church building and urge the Chinese government to fairly compensate the Christians who paid for it and immediately cease these alarming demolitions of churches."
Photo courtesy: Wikimedia Commons
Publication date: January 12, 2018
Veronica Neffinger wrote her first poem at age seven and went on to study English in college, focusing on 18th century literature. When she is not listening to baseball games, enjoying the outdoors, or reading, she can be found mostly in Richmond, VA writing primarily about nature, nostalgia, faith, family, and Jane Austen.