Kayla Koslosky
| ChristianHeadlines.com Editor
| Monday, November 19, 2018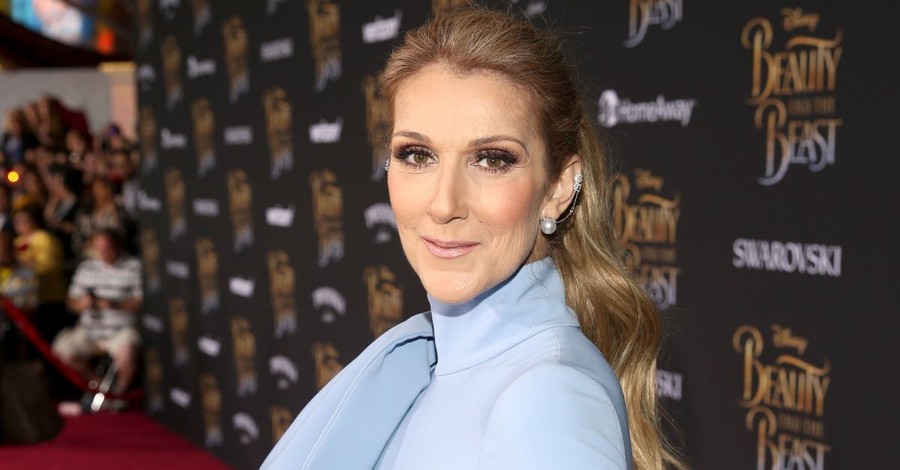 In what she is calling a "new order," award-winning singer Celine Dion has launched a gender-neutral clothing line collaboration.
The "My Heart Will Go On" singer has partnered with clothing company NUNUNU to create a clothing line called CELINUNUNU for babies and young kids which according to the website, "liberates children from the traditional roles of boy/girl and enables younger people to grow on values of equality with the freedom to strengthen their own power of personality based on mutual respect."
The website goes on to say, "People, and for that matter—little humans, express themselves through clothes. We would like to enable them to be who they are, so that their choices are driven by their own true essence and free spirit, beyond stereotypes or any norm."
In an ad that was released last week, Dion is seen standing in a hospital nursery surrounded by babies in pink and blue onesies. 
She says, "Our children, they are not really our children, as we are all just links in a never-ending chain that is life."
She continues, "For us, they are everything, but in reality, we are only a fraction of their universe."
"We miss the past. They dream of tomorrow. We may thrust them forward into the future, but the course will always be theirs to choose," she continued.
The singer then pulls out a box of black glitter and blows it in the air. Like magic, the male and female signs on the wall change to plus signs and the babies are adorned with the black and white clothes from the line of which feature plus signs – a symbol that has come to represent equality – the phrase "new order" and skulls.
According to Christian News Net, the singer took to Twitter to announce the launch of the line on Friday writing, "The new label that never labels. Free children to choose who they are." 
The announcement of the launch has been met with harsh backlash, many finding the ad to be Satanic in nature. 
One person commented on the ad on YouTube writing, "That is one of the creepiest things I have ever seen. They are really getting blatant about revealing their satanic plans for the world. Get right with God NOW, people. Jesus Christ is our only hope!"
Another user simply wrote, "DEMONIC." 
While the ad has garnered more negative feedback than positive, boasting 2,800 dislikes on YouTube as compared to 1,300 likes, some people did agree with the singer's message. 
One YouTube user wrote, "People are mad like they've never bought a 5 pack of white newborn clothes." 
She continued, "Neutral clothing is easier to mix/match and hand-me-down. Also, it's probably easier to look at when you haven't had much sleep. Buying gender specific clothing is fun but like, you'd save money this way if you plan on having multiple kids."
"This brand isn't the first to have neutral clothing. I see them all the time. Wee babies don't know the difference, I say give your eyes a rest where you can!" she concluded.
Photo courtesy: Getty Images/Jesse Grant/Stringer
Video courtesy: CELINUNUNU
---
---