Kayla Koslosky
| ChristianHeadlines.com Editor
| Wednesday, August 22, 2018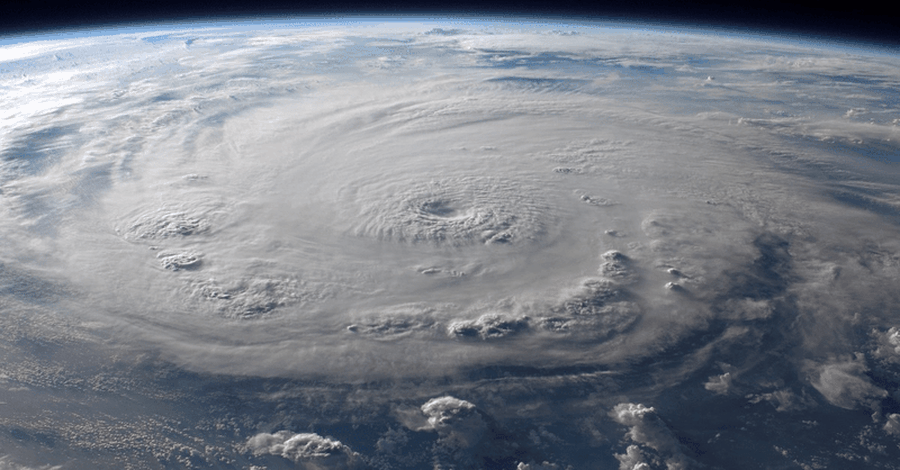 Category 4 Hurricane Lane is headed directly toward Hawaii. The storm, which started out as a Category 5, dropped down to a Cat 4 on Wednesday. Lane is predicted to hit the Big Island, making it the first landfalling hurricane in Hawaii in nearly thirty years.
According to USA Today, Lane is projected to turn north-northwest and hit the most populated areas of the state.
As of now, tracking showed that Lane was about 300 miles south of the Big Island's Kona shore and is moving west-northwest at a rate of 9 mph. 
According to USA Today, National Weather Service meteorologist Melissa Dye reported, Lane's rain has begun to show up on radars off the Big Island. Additionally, Dye reported that offshore buoys have started to detect high waves.
USA Today reported that Senior Meteorologist for Accuweather, Mike Doll, told them torrential rain, high winds and dangerous surf should be expected from Hurricane Lane, and it is predicted to arrive as early as Wednesday.
Doll said, "regardless of what happens in the eye of the hurricane, there's going to be the potential for a lot of rain – 10-15 inches, perhaps even higher than that."
Doll continued, "The problem with that, you get that much rain and you're going to be seeing damage to property. It's certainly going to be a threat to lives, as well, especially in areas that are prone to flooding."
A hurricane warning has been issued for Hawaii and Maui Counties, and hurricane watches have been declared for Oahu and Kauai.
All government offices on Maui and the Big Island have been closed and all University of Hawaii campuses have been shut down on Maui, the Big Island, Molokai and Lanai until further notice.
The last hurricane to make landfall in Hawaii was Iniki, a Cat 4 that ripped through the island of Kauai in September of 1992. Iniki caused more than $3 billion in damages and took the lives of six people.
Photo courtesy: Pexels/Pixabay
---
---