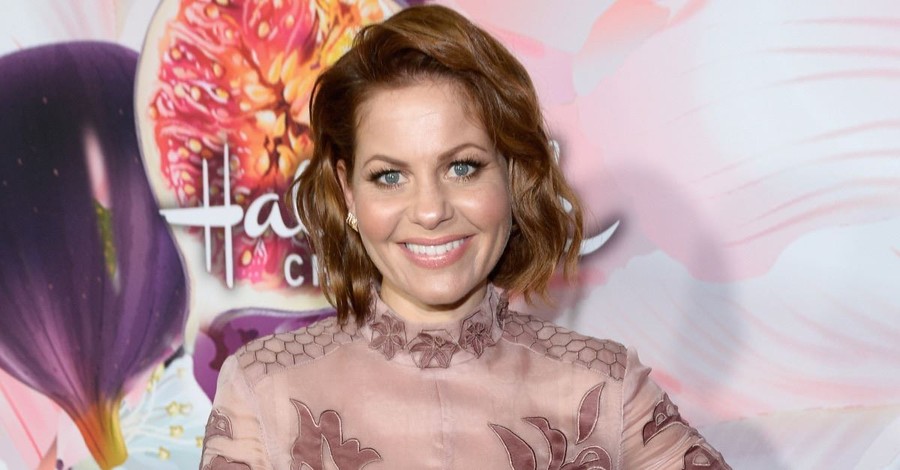 As actress Candace Cameron Bure released her first-ever children's book, she shared a message with her kids to remember their Christian faith.
Bure became a household name from a young age when she starred as DJ Tanner in the 1980s sitcom Full House. Her role was reprised in 2016 on the hit show's spinoff Fuller House. 
But Bure is interested in more than just acting. 2018 marks a career milestone for the multi-talented mother of three with the publication of her first-ever children's book, Candace Center Stage.
The story follows Candace, a little girl with a larger-than-life personality, as she attends her first dance class. Candace enters the class thinking that she's the finest dancer around and that she couldn't possibly need instruction. Soon, however, she realizes that her dancing abilities might not be as exceptional as she thought. With her mother's encouragement, the bright-eyed ballerina is determined to follow through and overcome the roadblocks she encounters with grace and confidence.
In an interview with US Weekly, Bure explained that "There's always a little lesson learned in the book, and it really encourages kids to have confidence, keep trying, don't be afraid to fail, and at the end of the day it's okay to be yourself."
The release of this children's book was a long-awaited dream for the actress. She told Christina Garibaldi in the interview that she's wanted to write this book since she had her first child 20 years ago. 
Candace Center Stage comes at a time when Bure is only a couple of years from an empty nest. When asked if she had any advice for her kids she said, "You really have to know who you are before you step out into the world … you have to be grounded, whatever that is for you. For us, our Christian faith is incredibly important."  
Candace Center Stage was released on October 16th.
Photo courtesy: Getty Images/Tara Ziemba/Stringer
---
---