Kayla Koslosky
| ChristianHeadlines.com Editor
| Wednesday, April 24, 2019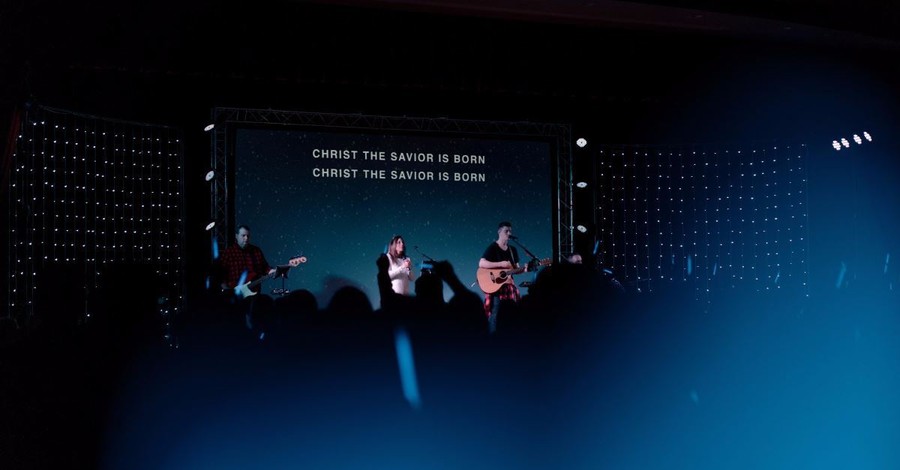 On Sunday, 31-year-old mother of two and Navy Veteran Anna Conkey walked into her church with her baby in one hand and a gun in the other, and threatened to blow up the church.
According to the ABC 15 Arizona, Conkey walked up on the stage at Tsidkenu Church in San Diego around noon on Easter Sunday and waved her handgun around as she shouted threats. 
One witness recalled the incident saying that Conkey was "saying craziness about the rapture not being real and everyone going to hell."
Before anything could happen, however, several congregants were able to tackle the mother of two to the ground.
David Michael Miller who was a part of the team that disarmed the woman, also noted that she was acting erratically. 
According to the Christian Post, Miller said, "She was being very apprehensive, pointing the gun at them, pointing the gun at her baby, saying 'Don't come closer, don't come any closer."
According to police, no one was injured in the scuffle and police later found that the gun Coney was holding was not loaded. A bomb unit also determined that there were no explosives in the area.
According to NBC 7, just before the incident took place, the news outlet received a tip from an account bearing the same namesake as Conkey. 
The tip read, "There's a woman claiming to be the messiah, saying she was sent to blow up the foundation of the Church—she's got a gun and a child is involved. Address is 4350 Mount Everest Blvd San Diego, CA 92117. There's about 70 people in the auditorium of the school where the church service is held."
It was also found that Conkey has a YouTube channel where she posts religious rants. On April 14, the assailant posted a video where she explained that she was a prophet and she had a message for her church, but they would not let her share it. 
She said, "Well I had a message to share with my church today, and God had told me before I even went. He was like Anna, it's not gonna be how you imagine it. And I certainly never imagined that I'd never even get to speak because He told me I was supposed to give a message."
Conkey continued, "They told me to go. They told me they would call the police if I didn't leave. Yeah. I didn't do anything. I didn't do anything that was… hmmm, I guess when I said that I had more authority over the teacher which is true because God told me I'm his messenger. I'm an apostle and I'm a prophet. And according to the Bible, a prophet and apostle has more authority than the teacher so I happened to say that, then they told me to go. See how much they care about their hierarchy in the church. I was sent there for a reason."
Later in the video, Conkey also shared that God speaks to her through songs and He had told her the name of one song which indicated to her that she was going to die this year.
According to the Christian Post, Conkey's husband, who is also in the Navy, is currently deployed on the East Coast and the pair's children have been placed in protective custody.
Conkey is being charged with five felonies, including child cruelty, two counts of assault with a firearm, making false bomb threats and possession of a firearm at a school.  She is also being charged with disturbing a religious meeting and resisting an officer.
Photo courtesy: Keagan Henman/Unsplash
---
---