Kayla Koslosky
| ChristianHeadlines.com Editor
| Friday, July 12, 2019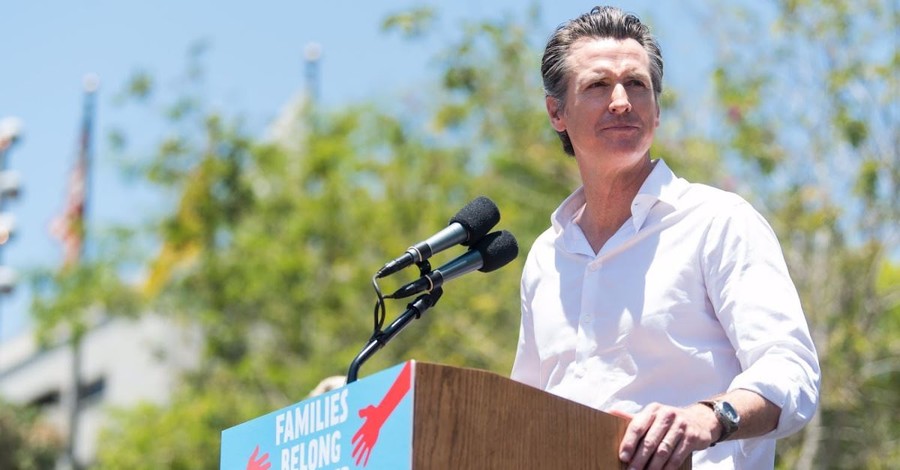 California has officially become the first state to offer health insurance to some illegal immigrants.
According to CNN, California Governor Gavin Newsom signed several bills on Tuesday including SB-104 which will allow low-income individuals between the ages of 19 and 25 living illegally in the state of California to receive health insurance for free or at a discounted rate through the state's Medicaid program – Medi-Cal.
According to USA Today, California legislators suggested a plan that also included providing free health insurance for undocumented immigrants over the age of 65 living in California. Reportedly, Newsome rejected this proposal on an account that it was too expensive. 
As Christian Headlines previously reported, the bill was included in the state's 2020 budget plan. The plan was proposed by Governor Newsom and is estimated to cost some $98 million out of the state's total $213 billion budget. The law is set to go into effect in January 2020.
According to CNN, California lawmakers determined that in order to pay for the program, citizens who do not have health insurance will be penalized and required to pay a fee. The penalty fees will then be used to pay for health insurance for young adults living illegally in California.
In a Facebook live stream of a press conference at a California health center on Tuesday, Newsome celebrated the bill's signing. He said, "We're proud also in the spirit of what was just said, that we're providing healthcare for everyone regardless of immigration status."
He continued, "If you believe in universal health care, you believe in Universal health care."
Newsome noted that the bill was an "incremental step" toward getting healthcare to everyone regardless of immigration status. 
"We are on a journey to get to 100 percent, this was the second phase of that journey," he asserted.
Photo courtesy: Getty Images/Emma McIntyre/Staff
---
---