Kayla Koslosky
| ChristianHeadlines.com Editor
| Updated: Jul 08, 2019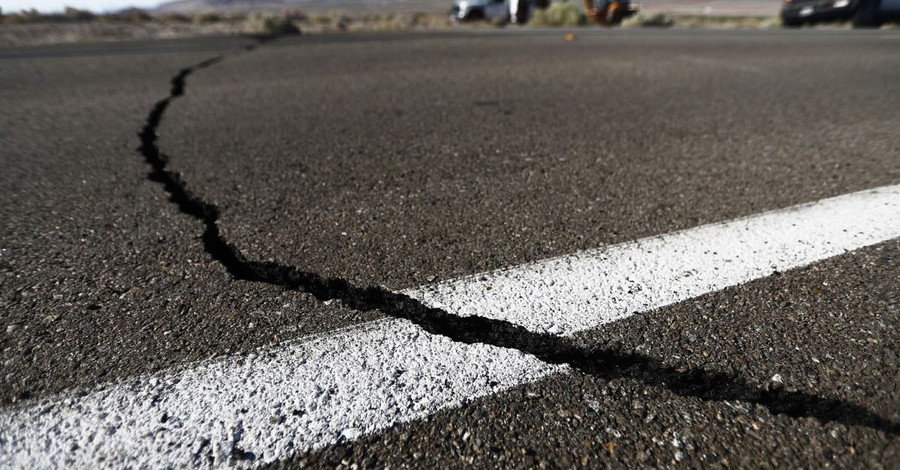 Editor's Note 7/8/19: This article has been updated to reflect a third earthquake that hit California Friday evening.
Southern California was rocked by two powerful earthquakes on Thursday and Friday, one of which caused immense damage. 
According to Fox News, a powerful magnitude 6.4 earthquake hit Southern California on Thursday afternoon. A second powerful quake – a magnitude 5.4 – hit the region again, early Friday morning.
Fox News reports that Thursday's quake was the largest earthquake to hit California since 1999. The earthquake was in the city of Ridgecrest, California – Population 29,000 – which is some 150 miles away from Los Angeles.
Despite the distance, the quake was still felt in LA, along with Kern County, Orange County, San Bernardino, and even into Los Vegas, Fox News reports. 
The Fourth of July tremor produced sizable aftershocks and caused significant damage including house fires, gas leaks, and road cracking.
Friday morning's quake hit the Southern California region around 4:07 a.m. and like the quake the day before, it produced dozens of sizable aftershocks, Fox News reports. 
According to the Los Angeles Times, Seismologist Lucy Jones predicts that some of the aftershocks from the earthquakes could "exceed magnitude 5." Jones noted that this means the aftershocks will likely be damaging as well.
The Los Angeles Times reports that near the epicenter, "the quake maxed out at intensity level 7, or 'very strong' shaking." In the city of Ridgecrest, the intensity level came in at a 6, meaning they experienced "strong" shaking. 
No damages or injuries have been immediately reported from Friday morning's quake, but experts are warning residents that a stronger quake might still be yet to come. 
Jones told the Los Angeles Times that "there is about a 1 in 20 chance that this location will be having an even bigger earthquake in the next few days." 
She noted that Thursday's and Friday's earthquakes likely had minimal effects on the San Andreas fault, but that does not mean an even bigger quake is not imminent.
According to the Los Angeles Times, a 7.1 magnitude earthquake hit California near the Ridgecrest area. 
Photo courtesy: Getty Images/Mario Tama/Staff
---
---