Kayla Koslosky
| ChristianHeadlines.com Editor
| Friday, October 5, 2018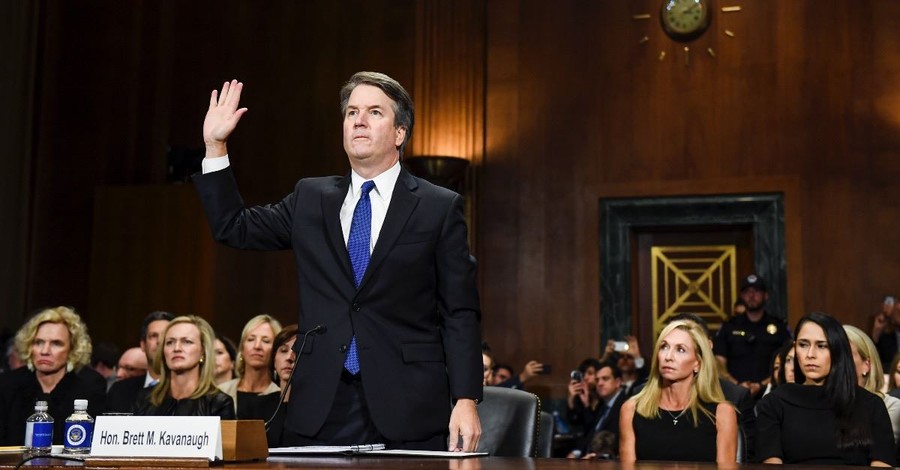 ---
On Thursday, the Wall Street Journal published an op-ed written by Supreme Court nominee Brett Kavanaugh. 
In the op-ed, Kavanaugh apologizes for some of his responses during last Thursday's hearing which was set up to look into sexual assault accusations made by Dr. Christine Blasey Ford against the judge. Kavanaugh wrote, "I was very emotional last Thursday, more so than I have ever been. I might have been too emotional at times. I know that my tone was sharp, and I said a few things I should not have said."
The judge then goes on to urge people to remember that he is human, and that he was there not only to defend himself, but also to defend his family. He wrote, "I hope everyone can understand that I was there as a son, husband and dad. I testified with five people foremost in my mind: my mom, my dad, my wife, and most of all my daughters."
Kavanaugh also reiterated that he is an impartial, independent judge and plans to maintain that status. Judges he said, "make decisions because the law and the Constitution compel the result."
"Over the past 12 years, I have ruled sometimes for the prosecution and sometimes for criminal defendants, sometimes for workers and sometimes for businesses, sometimes for environmentalists and sometimes for coal miners," he continued. 
"In each case, I have followed the law. I do not decide cases based on personal or policy preferences. I am not a pro-plaintiff or pro-defendant judge. I am not a pro-prosecution or pro-defense judge. I am a pro-law judge," Kavanagh added.
He then gave a proclamation declaring that he would like to move past the events of the past couple of months and look forward to the days to come with an open mind and an even keel. 
He wrote, "Going forward, you can count on me to be the same kind of judge and person I have been for my entire 28-year legal career: hardworking, even-keeled, open-minded, independent and dedicated to the Constitution and the public good."
"As a judge, I have always treated colleagues and litigants with the utmost respect. I have been known for my courtesy on and off the bench. I have not changed," he asserted.  
"I will continue to be the same kind of judge I have been for the last 12 years. And I will continue to contribute to our country as a coach, volunteer, and teacher. Every day I will try to be the best husband, dad, and friend I can be. I will remain optimistic, on the sunrise side of the mountain. I will continue to see the day that is coming, not the day that is gone." he added.
The judge concluded by noting his respect and care for the constitution and the law, voicing that he will keep an open mind in every case and he will strive to protect and preserve the Constitution of the United States.
Photo courtesy: Getty Images/Pool