Kayla Koslosky
| ChristianHeadlines.com Editor
| Tuesday, December 11, 2018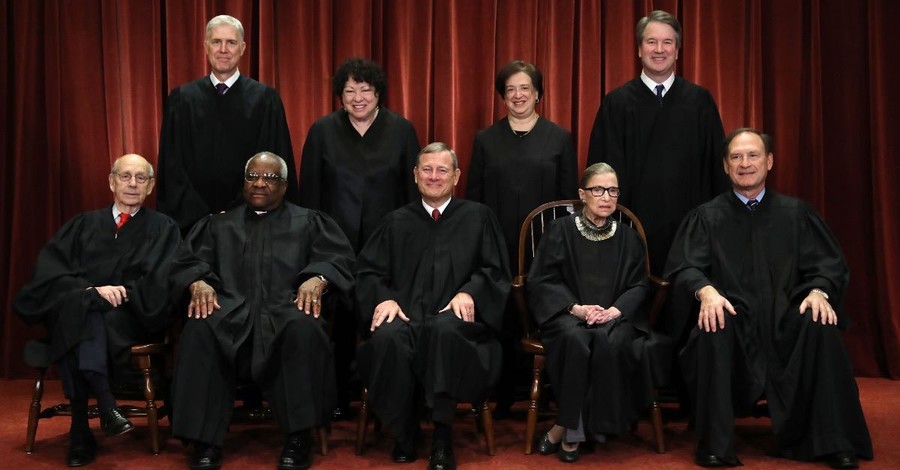 Supreme Court Justice Brett Kavanaugh decided alongside his liberal counterparts to reject appeals from Kansas and Louisiana that would allow the states to exclude Planned Parenthood funding from Medicaid programs.
According to CBN News, Kavanaugh voted "no," alongside Justices John Roberts, Ruth Bader Ginsburg, Stephen Breyer, Sonia Sotomayor and Elena Kagan, whereas conservative Justices Samuel Alito, Neil Gorsuch and Clarence Thomas voted to hear the case. 
In his dissent following the decision not to hear the case, Justice Thomas criticized the court noting that the case looked at an "important and recurring" question.
He wrote, "So what explains the Court's refusal to do its job here? I suspect it has something to do with the fact that some respondents in these cases are named 'Planned Parenthood.' That makes the Court's decision particularly troubling, as the question presented has nothing to do with abortion."
He continued, "It is true that these particular cases arose after several States alleged that Planned Parenthood affiliates had, among other things, engaged in 'the illegal sale of fetal organs' and 'fraudulent billing practices,' and thus removed Planned Parenthood as a state Medicaid provider… But these cases are not about abortion rights."
Thomas noted that the case is about "private rights of action," not Planned Parenthood, which he wrote, would be free "to challenge the states' decisions."
Thomas went on to say that lower courts are divided on this issue and have reached out to the Supreme Court for guidance. He said, "The division in the lower courts stems, at least in part, from this Court's own lack of clarity on the issue."
Kavanaugh's vote to pass on hearing this case came as a surprise to some, as the conservative-leaning justice was accused of having an anti-abortion agenda during his confirmation hearing. This was not a surprise to other, however, since Kavanaugh repeatedly states that Roe v. Wade, the decision that made abortion legal nationwide, was a "settled law of the land" and "an important precedent."
Photo courtesy: Getty Images/Chip Somodevilla/Staff
---
---