Amanda Casanova
| ChristianHeadlines.com Contributor
| Published: Dec 17, 2019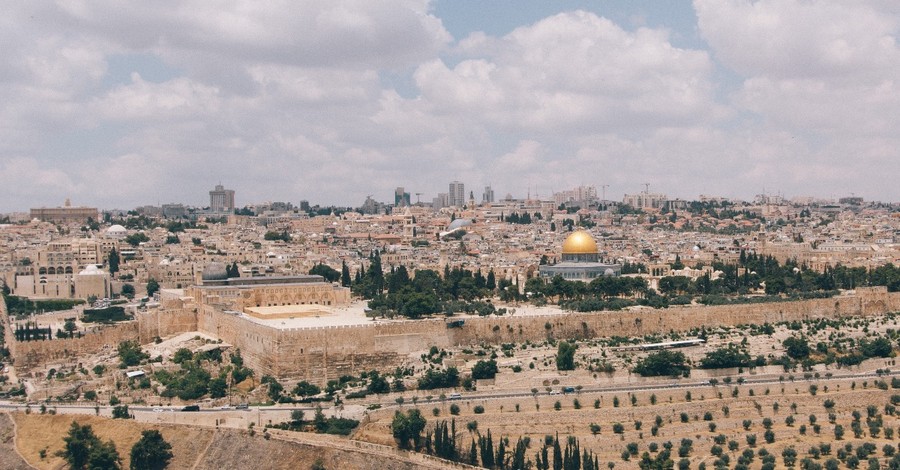 A new Brazilian trade center has opened in Israel as Brazil has promised to move its Brazilian embassy to Jerusalem.
According to CBN News, the Brazilian Trade and Investment Promotion Agency (APEX) office opened Sunday in Jerusalem.
Israeli Prime Minister Benjamin Netanyahu said the opening of the APEX office will benefit both countries.
"The APEX office can help Brazil and Israel realize the potential of cooperation between us. Israel is the most dynamic innovation nation in the world," Netanyahu said in a speech during the trade center's grand opening ceremony. "If we merge the great potentials that our two countries have, we can benefit each other unbelievably.
"This office, APEX, will be the spearhead of this vital development because the future belongs to those who innovate. And we are both eager to seize the future. We can do it better together," Netanyahu added.
Eduardo Bolsonaro, a senior politician and son of Brazilian president Jair Bolsonaro, said the country next wants to move its embassy to Jerusalem.
"We want to do a movement to Jerusalem, not only for Brazil, but to be an example to the rest of Latin America," said Bolsonaro, who chairs Brazil's International Affairs and National Defense Committee.
Earlier in December, President Bolsonaro said moving the embassy to the Holy City would also be important to Brazilian Christians.
"It is only symbolic, but it is worth a lot to those who believe in God," he said.
Eduardo Bolsonaro told attendees at the grand opening of the APEX office that Brazil will also officially designate Hezbollah as an international terrorist group.
"If you want to avoid a terrorist attack you have to show power," he said in a speech. "Sooner or later we are going to recognize Hezbollah as a terrorist group, especially after what they did in Argentina, in '92 and '94."
Bolsonaro was referring to the 1992 suicide bomber attack in Argentina that killed 29, and the 1994 attack on the Argentine Israelite Mutual Association building that killed 85.
Photo courtesy: Rob Bye/Unsplash
---
Amanda Casanova is a writer living in Dallas, Texas. She has covered news for ChristianHeadlines.com since 2014. She has also contributed to The Houston Chronicle, U.S. News and World Report and IBelieve.com. She blogs at The Migraine Runner.
---
---