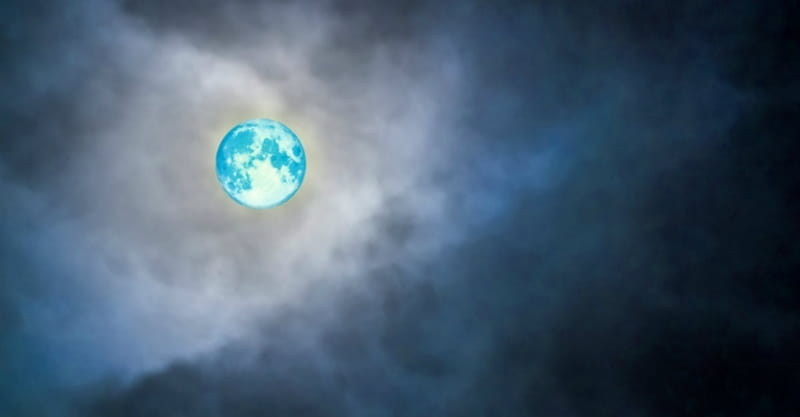 ---
A succession of three supermoons will be visible in the night sky. This special astronomical event began last Sunday and will end with a super Blue Blood Moon on January 31, according to Charisma News.
Supermoons occur when the moon is closer to the earth in its rotation, making it appear bigger than usual. The moon will appear up to 14 percent bigger and 30 percent brighter. The moon appears blue due to Earth's dark shadow.
These unique astronomical occurrences have some religious leaders speculating that they could be prophetic signs.
Rabbi Rabbi Yosef Berger, the rabbi of King David's Tomb on Mount Zion, believes the supermoons, ending with the Blue Blood Moon has special significance in light of current world events having to do with Israel.
Recently, President Trump announced that the U.S. would recognize Jerusalem as the capital of Israel and that the U.S. would move its Israeli Embassy there.
"The Talmud states that Israel is judged by our actions, by our commitment to Hashem (God), and not by astrological signs," Rabbi Berger told Breaking Israel News. "In fact, the Talmud states that a lunar eclipse is a bad sign for those who hate Israel."
"People who cannot accept that God is behind nature are the haters of Israel, since our presence in the world bears witness to the fact there is a creator," he continued. "God used nature to bring the plagues on to Egypt. But even when the plagues transcended anything that was ever witnessed before, Pharaoh refused to accept God as being behind them. We are seeing this today, with hurricanes and earthquakes occurring in unprecedented manners."
Photo courtesy: ©Thinkstock/chayanan
Publication date: December 22, 2017
Veronica Neffinger wrote her first poem at age seven and went on to study English in college, focusing on 18th century literature. When she is not listening to baseball games, enjoying the outdoors, or reading, she can be found mostly in Richmond, VA writing primarily about nature, nostalgia, faith, family, and Jane Austen.