Jack Jenkins
| Religion News Service
| Wednesday, August 5, 2020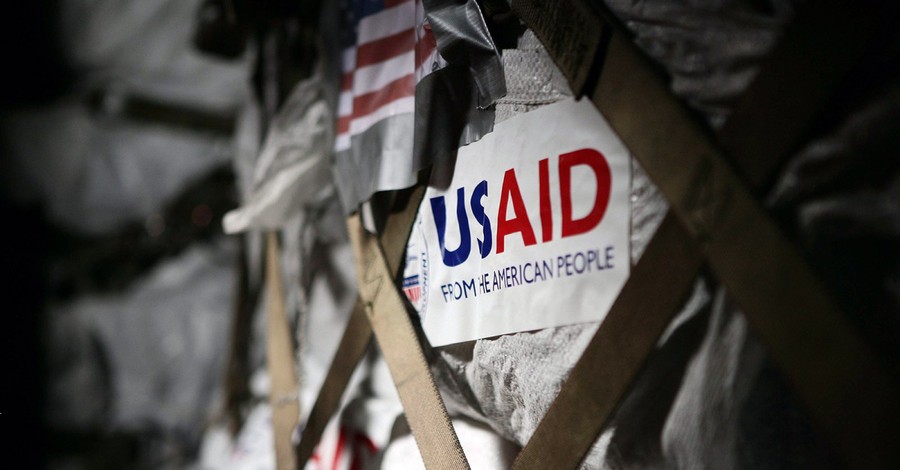 (RNS) — The White House's deputy liaison to the U.S. Agency for International Development is leaving her post after just two months in the job, calling lawmakers who she said had criticized her views on sexuality and gender identity "radical anti-Christian leftists."
On Monday (Aug. 3), shortly before Politico reported that Merritt Corrigan was exiting USAID, Corrigan chided her critics on Twitter, saying she planned to hold a press conference on Thursday to "discuss the rampant anti-Christian sentiment at USAID."
In a tweet, she also outlined her views regarding gender identity and sexuality: "Let me (be) clear: Gay marriage isn't marriage. Men aren't women."
She also singled out several prominent Democrats, including Senators Tim Kaine of Virginia and Cory Booker of New Jersey.
"Senators (Kaine) and (Booker) have demanded my ouster from USAID, purely because of my Christian beliefs," she tweeted. "I WILL NOT be bullied into submission by radical anti-Christian leftists like Cory Booker(.)"
Booker and Kaine — who are Baptist and Catholic, respectively — have been very public about both their faith and their support for LGBTQ rights.
Kaine told Religion News Service that he had a conversation with USAID Acting Administrator John Barsa on June 24, during which the official assured the senator "that bigotry would not be tolerated" at USAID.
"Corrigan's tweets today came out of the blue, and I have no idea what inspired them," Kaine said in a statement. "I am a Christian and do not believe people should blame their bigotry on Jesus."
Booker's office did not immediately respond to a request for comment, but when Religion News Service asked him in 2018 about those who argue that LGBTQ-inclusive theology isn't Christian, he replied, "The LGBTQ community, to me, are my brothers and sisters. They're children of God."
He added: "I think Jesus had this incredible democratizing love."
Corrigan's tenure at USAID, which reportedly began in early June, was almost immediately marred by controversy. ProPublica reported that Corrigan, who had previously worked at the Hungarian Embassy in Washington, had posted on social media in the past to argue that the country is in the grip of a "homo-empire" that advocates for a "tyrannical LGBT agenda."
Shortly thereafter, a group of Senate Democrats that included Kaine and Booker sent a letter to Barsa demanding an investigation into the hiring of Corrigan and others.
"It is of the utmost importance that personnel in leadership positions at the Department of State and USAID are above reproach in espousing the values of the American people worldwide and showing respect for their colleagues," the senators wrote. "It is equally important that employees hear from their leadership at the USAID an unequivocal commitment to addressing institutional prejudices."
In July, 20 House Democrats sent a separate letter to Barsa in which they called for Corrigan's resignation, citing what they described as her "homophobic, misogynistic, and xenophobic" comments.
"We are left wondering how Ms. Corrigan is able to effectively serve an agency whose principles are so clearly antithetical to her own," they wrote.
A USAID spokesperson confirmed to RNS that Corrigan is no longer employed by the agency as of 3:00pm on Monday, and added that officials will "investigate any complaints of anti-Christian bias Ms. Corrigan has raised during her tenure at the Agency."
Corrigan did not immediately respond to a request for comment.
READ THIS STORY AT RELIGIONNEWS.COM.
Article originally published by Religion News Service. Used with permission.
Photo courtesy: ©Religion News Service/U.S. Marine Corps/ Sgt. Andres Alcaraz/Creative Commons
---
---