Amanda Casanova
| ChristianHeadlines.com Contributor
| Friday, March 26, 2021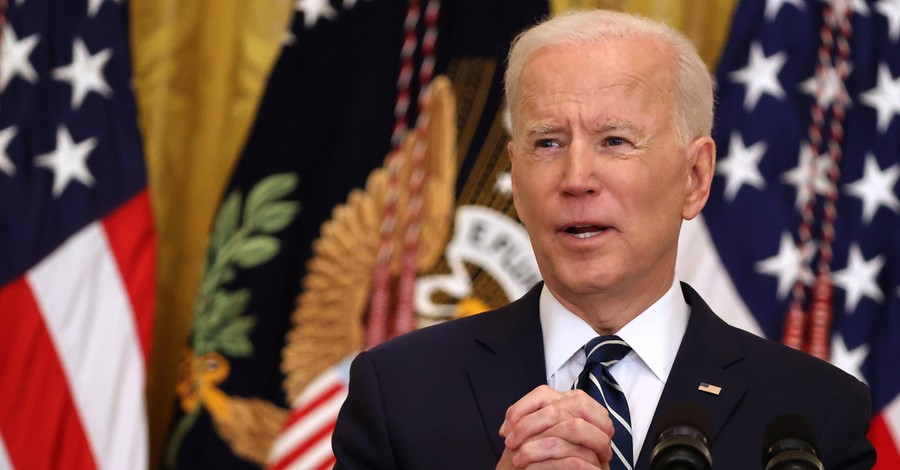 On Thursday, in his first formal news conference, President Joe Biden addressed a number of issues facing the U.S.
On the Senate, Biden suggested he would be willing to consider eliminating the filibuster if Republicans in the Senate use the political action to block some Democratic legislation, CNN reports.
He said the filibuster was "being abused in a gigantic way."
"I'm convinced that we'll be able to stop this, because it is the most pernicious thing," Biden said of attempts by Republican state legislatures to impose new restrictions on voting. "This makes Jim Crow look like Jim Eagle. I mean, this is gigantic, what they're trying to do. And it cannot be sustained."
He also said the Senate may see the return of the "talking" filibuster, where a senator has to continuously talk to block a bill.
On questions about how he is working with Republican lawmakers, Biden said that he is more interested in gaining the support of all types of people in the country, the Los Angeles Times reports.
"I've not been able to unite the Congress but I've been able to unite the country, based on the polling data," he said of a poll that showed many Republicans in the country support his COVID-19 relief bill.
Biden also said he planned on running for reelection in 2024, but that he also couldn't "plan four and a half, three and a half years ahead for certain."
Biden is 78.
Border issues remain a top concern in the U.S. where Customs and Border Protection facilities are operating beyond capacity.
According to CBP, in February, more than 100,000 migrants arrived at the U.S.-Mexico border, and the government has been working to house them by increasing the capacity at CBP facilities.
Thursday, Biden said he stood by the immigration policy changes he made when he took office.
"Rolling back the policies of separating children from their mothers? I make no apology for that. Rolling back the policies of Remain in Mexico — sitting on the edge of the Rio Grande in a muddy circumstance with not enough to eat — I make no apology for that. I make no apologies for ending programs ... that have an incredibly negative impact on the law, international law, as well as on human dignity," he said.
Photo courtesy: ©Getty Images/Chip Somodevilla/Staff
---
Amanda Casanova is a writer living in Dallas, Texas. She has covered news for ChristianHeadlines.com since 2014. She has also contributed to The Houston Chronicle, U.S. News and World Report and IBelieve.com. She blogs at The Migraine Runner.
---
---