Amanda Casanova
| ChristianHeadlines.com Contributor
| Monday, March 15, 2021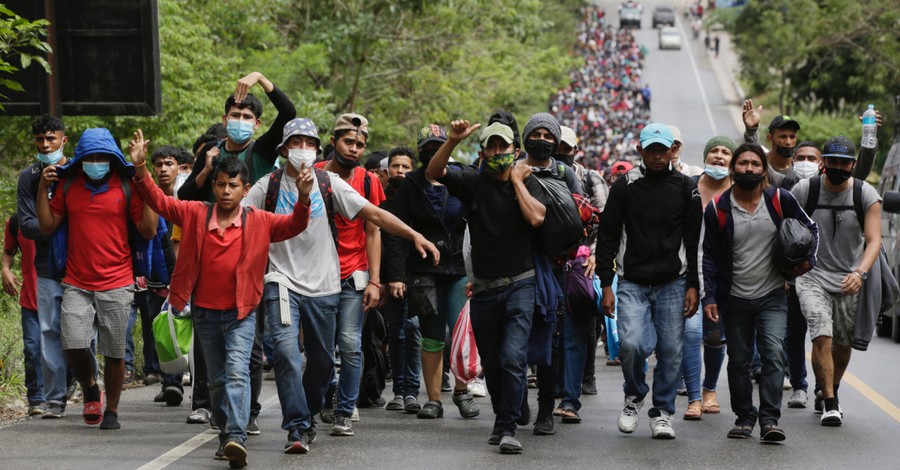 The Department of Homeland Security has called on the Federal Emergency Management Agency "to help receive, shelter and transport the children" arriving at the U.S.-Mexico border.
FEMA is usually reserved as an emergency agency that responds to disasters such as storms and floods, but the announcement comes as more migrant children continue to arrive at the U.S.-Mexico border. According to reports from the U.S. Customs and Border Protection Agency, some 5,800 unaccompanied children crossed the border in January. That number was under 5,000 in December. Data for February is not available, but many are predicting that at least 7,000 migrant children entered the U.S. last month.
According to Reuters, unaccompanied minors found crossing the border are taken by immigration officials to the Department of Health and Human Services. However, as more migrant children are found trying to cross the border without parents or legal guardians, the HHS has not been able to keep up with the demand for sheltering the children.
Limited space at border facilities
COVID-19 restrictions had also restricted shelter capacity by some 40 percent, and while shelter capacity restrictions were lifted earlier this month, only an extra 200 beds have been made available for use.
When shelter space is limited, many of the children end up stuck at border detention centers for long periods of time, even though the children are supposed to be transferred within 72 hours.
As of late last week, more than 3,600 migrant children were being held in U.S. border detention centers. Meanwhile, the HHS refugee office had about 8,800 unaccompanied minors in custody.
Many of those border detention facilities are less than sanitary because of the crowded conditions with some not even having access to soap. In a facility in Donna, Texas, more than 1,800 people were living in the center as of March 2, way over the capacity limit of 250.
"Some of the boys said that conditions were so overcrowded that they had to take turns sleeping on the floor," Neha Desai, a National Center for Youth Law attorney who has interviewed almost a dozen migrant children currently in the Donna CBP facility, told CBS News. Desai added that a "staggering amount" of those who were detained were "very young children."
"They all said they wanted to shower more and were told they couldn't," Desai said.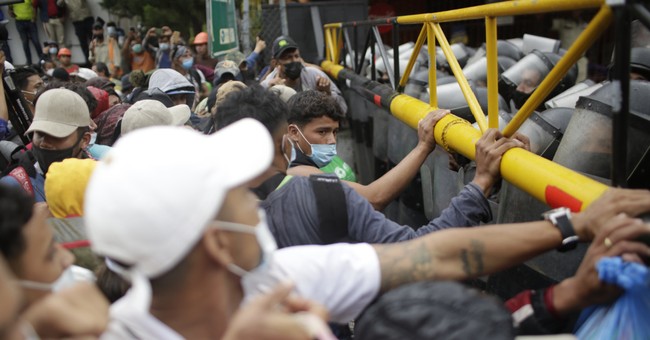 More options for migrant children
The Homeland Security statement said FEMA would assist in looking "at every available option to quickly expand physical capacity for appropriate lodging."
A FEMA statement added it was also working with HHS "to provide food, water and basic medical care."
Homeland Security Secretary Alejandro N. Mayorkas said FEMA would help place the children in other safe places, such as with a family member or sponsor until their immigration case is processed.
"I am incredibly proud of the agents of the Border Patrol, who have been working around the clock in difficult circumstances to take care of children temporarily in our care," he said. "I have said many times, a Border Patrol facility is no place for a child."
He added that FEMA would help speed up the process to get the unaccompanied children to safety.
"We are working in partnership with HHS to address the needs of unaccompanied children, which is made only more difficult given the protocols and restrictions required to protect the public health and the health of the children themselves," he said. "Our goal is to ensure that unaccompanied children are transferred to HHS as quickly as possible, consistent with legal requirements and in the best interest of the children."
Under COVID-19 travel restrictions, adults and accompanied children found cross the border are returned to Mexico under statutory authority of the CDC.
"It is never safe to come to the United States through irregular channels, and this is particularly true during a pandemic," Mayorkas said. "To effectively protect both the health and safety of migrants and our communities from the spread of COVID-19, individuals apprehended at the border continue to be denied entry and are returned."
FEMA will be deployed for the next 90 days.
"This is a humanitarian challenge to all of us," House Speaker Nancy Pelosi said in an interview on ABC's This Week. "What the administration has inherited is a broken system at the border and they are working to correct that in the children's interest."
Accoridng to NPR, Rep. Veronica Escobar, D-Texas, also said on Sunday that the influx of migrants is "an enormous challenge and it's unacceptable."
"We also, I think, need to acknowledge that the flow of humanity arriving at our front door never stopped," she said. "The Donald Trump administration didn't stop them and what we are seeing today is the consequence of four years of dismantling every system in place to address this with humanity and compassion."
In 2014, the President Barack Obama administration also called on FEMA to oversee the government's response to record number of unaccompanied Central American children trying to cross the border.
Photo courtesy: ©Getty Images/Stringer
Biden and the Border
Since becoming president, Biden has stopped construction of the border wall and ordered the reunification of migrant children with their families. He has also called for a review of immigrations programs that were dissolved under former President Donald Trump.
During his term as president, Trump approved the Migrant Protection Protocols program, also known as the Remain in Mexico program. The program forces asylum seekers to wait in Mexico for their U.S. immigration hearing. Biden suspended the Remain in Mexico policy on his first day in office and last month, thousands of the cases were beginning to process.
While Biden's administration has started to overhaul Trump-era border policies, Mayorkas said in his statement that change will take time.
"A message to individuals who are thinking of coming to our border: they need to wait," Mayorkas said last week. "It takes time to rebuild the system from scratch."
Biden has also proposed an immigration bill that would offer an eight-year pathway to citizenship and a policy that would provide permanent protection for young migrant adults in the Deferred Action for Childhood Arrivals (DACA) program.
Photo courtesy: ©Getty Images/Stringer
---
Amanda Casanova is a writer living in Dallas, Texas. She has covered news for ChristianHeadlines.com since 2014. She has also contributed to The Houston Chronicle, U.S. News and World Report and IBelieve.com. She blogs at The Migraine Runner.
---
---