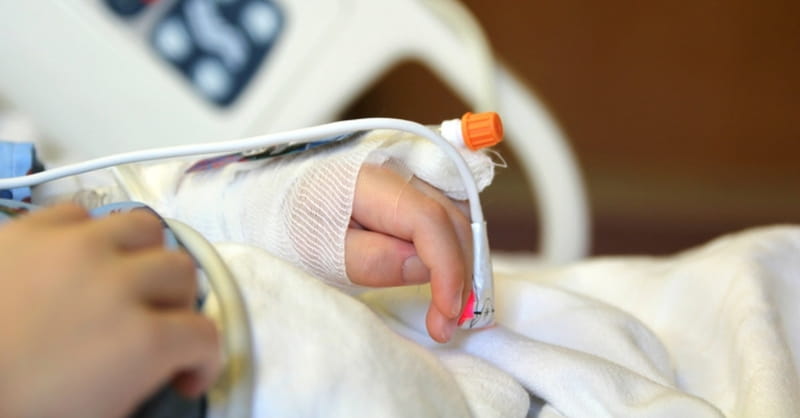 ---
The CEO of Bethel Music, an influential worship music production and recording company, is asking for prayer for his two-year-old son.
CBN News reports that Joel Taylor shared that his young son, Jaxon, has been in the hospital for 10 days due to dehydration, which has developed into other serious conditions.
Jaxon had to undergo a blood transfusion and was transferred to a separate medical facility. He was moved to the Intensive Care Unit after his condition did not seem to be improving.
Taylor and the rest of his family are, understandably, worried for Jaxon's health and have requested prayer for this little boy.
"Last night our church held a prayer vigil for Jaxon. When we've run out of words and tears, you've all been our strength. Unfortunately, last night he took another turn for the worse. I won't get into the traumatic details, but I will declare that 'vengeance is mine says the Lord' and this disease will be conquered!" Joel Taylor posted to Instagram.
Taylor went on to list specific things believers can be praying for regarding his son's health.
"Pray that the leak in his gut is healed, pray that he stops vomiting blood, pray that his brain activity returns to normal and that there is no damage, Pray that Janie (Taylor's wife) and I get some rest. It's been 10 days and there hasn't been a day or night without major problems or setbacks. We've hardly slept. " were just a few of the detailed medical prayer requests.
The Taylor family is trusting that God can heal. Won't you join them in praying?
Photo courtesy: ©Thinkstock/CristinLola
Publication date: January 2, 2018
Veronica Neffinger wrote her first poem at age seven and went on to study English in college, focusing on 18th century literature. When she is not listening to baseball games, enjoying the outdoors, or reading, she can be found mostly in Richmond, VA writing primarily about nature, nostalgia, faith, family, and Jane Austen.