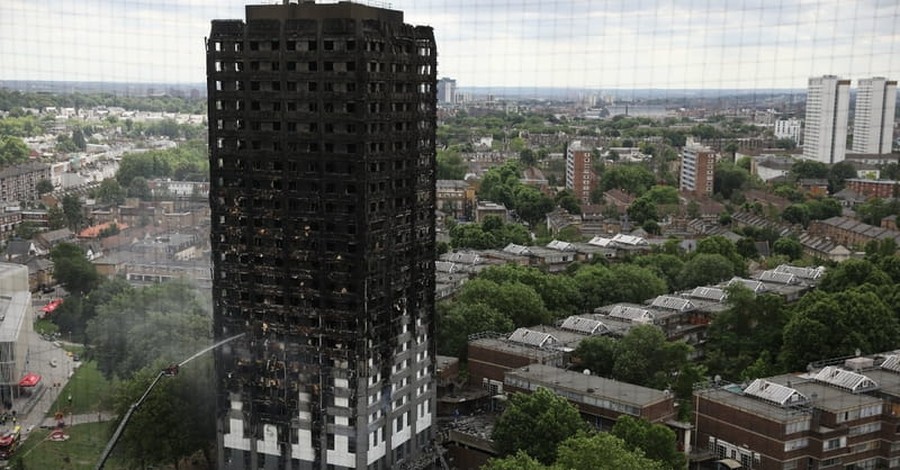 ---
A massive fire has devastated London's Grenfell Tower, a 24-story apartment complex. At least 17 people have died in the blaze, reports the New York Times, and about 70 others were injured.

Witnesses standing outside the building shared a miraculous event that occurred when a baby was tossed from 10 stories up into the waiting arms of a man down below. The baby was caught and survived the fire and the drop.

LifeNews.com reports that a woman who was trapped in the building motioned that she wanted to save her child by throwing the baby out the window to those waiting in the crowd below.

Witness Samira Lamrani recalled, "People were starting to appear at the windows, frantically banging and screaming. The windows were slightly ajar, a woman was gesturing that she was about to throw her baby and if somebody could catch her baby. Somebody did, a gentleman ran forward and managed to grab the baby."
Another witness reported a similar miraculous rescue when a child around five years old was thrown from the fourth or fifth story of the building and was caught by someone below.
"There were people just throwing their kids out saying 'Save my children,'" said Tamara, a local London resident.

Authorities have not released information about how the fire began, but some reports say that it was started by a malfunctioning refrigerator.
Photo: A hose continues to douse the fire at Grenfell Tower on June 15, 2017 in London, England. At least 17 people have been confirmed dead and dozens missing, after the 24 storey residential Grenfell Tower block in Latimer Road was engulfed in flames in the early hours of June 14. The number of fatalities are expected to rise.
Photo courtesy: Dan Kitwood/Getty Images
Publication date: June 15, 2017