Morning Star News Southeast Asia Correspondent | Morning Star News | Updated: Oct 04, 2018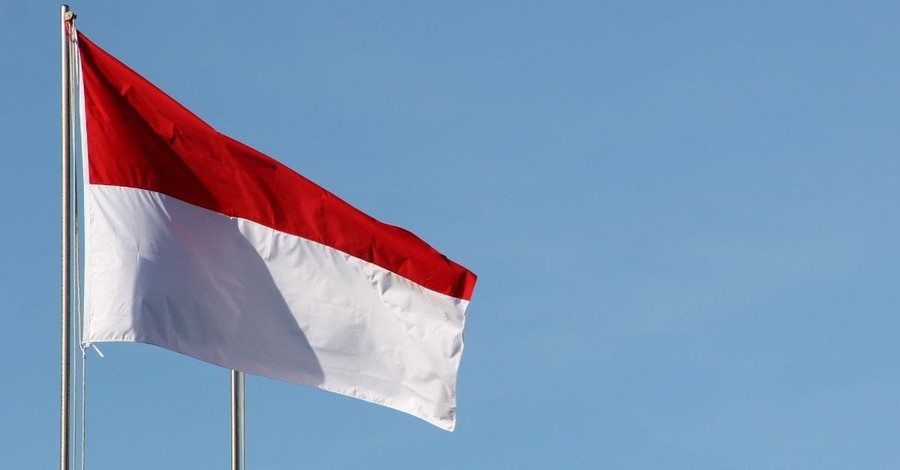 October 4, 2018 (Morning Star News) – Police in Jambi, on Indonesia's island of Sumatra, last week escorted members of a Methodist church congregation out of their building and sealed the door shut.
While church members wept, the Jambi Civil Service Police pasted a notice declaring the building was sealed due lack of a permit, as seen in a video clip on YouTube. Christian leaders said authorities closed the church building and two others on Sept. 27 to appease Muslim hard-liners preparing a protest for the next day, according to news outlet Gatra.com and social media sites.
Authorities cited lack of permits and violating public order for closing the Indonesian Methodist Church (GMI, Gereja Methodist Indonesia), Indonesia Christian Huria (HKI, Huria Kristen Indonesia) and Assemblies of God Church (GSJA, Gereja Sidang Jemaat Allah), but the general secretary of the Communion of Churches in Indonesia (PGI) told Voice of America that the local government delays and rejects permits without giving any reason.
"There are thousands of other places of worship that don't have permits but continue to operate," he told VOA. "I just can't understand why they won't let us have our churches. I can understand if [the local government] prohibited us from having the permits if we used the buildings for criminal activities, but we used them to praise God."
The PGI issued a press release stating freedom of worship is guaranteed by Indonesia's constitution. It called on all government bodies to quickly grant building permits and stated that it has sent a team to team to Jambi to resolve the conflict.
On Sunday (Sept. 30) the Methodist congregation worshiped in a tent set up on church grounds, as shown on their Facebook page. VOA showed the Assemblies church in Jambi worshipping in the open air at its property in a Facebook photo.
As far back as July, Muslim groups had sent a letter to the city complaining that churches were a nuisance, according to the PGI press statement. That led to a meeting with city officials and the Islamic Defenders Front (FPI), the Indonesian Ulema Council (MUI), the Forum for Harmonious Religious Relations (FKUB), and the Malay Culture Institute (Lembaga Adat Melayu), but no church representatives, according to Tagar News.
Local media reported that on Sept. 26 government agencies, police, local chapters of the MUI and the FKUB decided to close the churches. VOA reported that Jambi District Spokesman Abu Bakar said the church closures were "just a temporary action due to objections" from area residents upset by violation of "administrative issues," and that the FKUB "decided to close the churches to avoid unnecessary incidents. We think it's a wise decision to cool down the situation."
Bakar denied that the Islamic extremist FPI had pressured local authorities to close the churches, according to VOA.
The population of Jambi Province, including its capital city of Jambi, is estimated to be 95 percent Muslim.
Indonesia ranked 38th on Christian support organization Open Doors' 2018 World Watch List of the 50 countries where it is most difficult to live as a Christian.
---
If you would like to help persecuted Christians, visit http://morningstarnews.org/resources/aid-agencies/ for a list of organizations that can orient you on how to get involved.  
If you or your organization would like to help enable Morning Star News to continue raising awareness of persecuted Christians worldwide with original-content reporting, please consider collaborating at https://morningstarnews.org/donate/?   

Photo courtesy: Nick Agus Arya/Unsplash

 

 

 
---
---