Kayla Koslosky
| ChristianHeadlines.com Editor
| Monday, September 24, 2018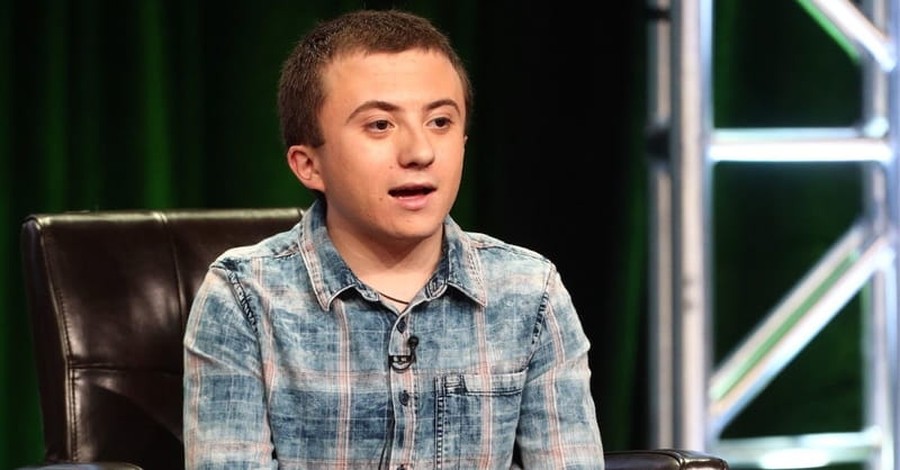 ABC's "The Middle" star Atticus Shaffer recently sat down with Billy Hallowell from PureFlix.com as a part of their "Pure Talk" interview series, to talk about how he has kept his faith in Jesus while working in Hollywood.
The 20-year-old actor starred on the popular sitcom, "The Middle" for nine years until it went off the air earlier this year. 
During his appearance on "Pure Talk," Shaffer was asked a series of questions from fans, the first among them, "What is your favorite book of the bible?"
Shaffer shared that though he hasn't read the entire bible yet, he has found a fondness for the book of John, his mother's favorite book. 
Shaffer said it became one of his favorites because, "it talks a lot about healing and about what we have been given – the fruits of the spirit, the gifts of the spirit – when we accept Jesus as Lord." 
Shaffer also noted that he liked the Old Testament book Isaiah calling it, "incredibly powerful."
The actor shared with Hallowell that he and his mother do a daily bible study together alternating between old and new testament scripture noting that it helps him to fully understand the prophets with "Jesus in [his] heart."  
Another part of Shaffer's life that he has been very open about is his battle with osteogenesis imperfecta, also known as brittle bone disease.
When asked how he navigated Hollywood as a Christian without getting sucked into "the world," he offered a comparison. He said, "It's like anything in life, really. With my condition … it's one of those things where when you live with that … you navigate it day by day." He continued, "And the same thing applies with being a Christian, being in the world, period, as a Christian, but especially being in Hollywood."
He said the key to his success is learning to "lean on the Lord" for strength, wisdom, the right words to say, and simply for answers and guidance.
Shaffer continued saying, he's learned to "talk with Him about everything," and to keep his focus on God.
On a more personal and professional level, Shaffer opened up about his joy for storytelling in Hollywood — saying he hopes to be able to tell great stories through his production company, as well as continue his acting career.
"I would love to see my production company do some great things," he said. "[I want to] do some more fun roles … explore different sets, learn from new people, learn more about my craft."
The young star also shared that he hopes to get married and have kids someday so that he can share his life with them and his wife, noting that family is very important to him. 
Video courtesy: PureFlix
Photo courtesy: Getty Images/Frederick M. Brown/Stringer
---
---