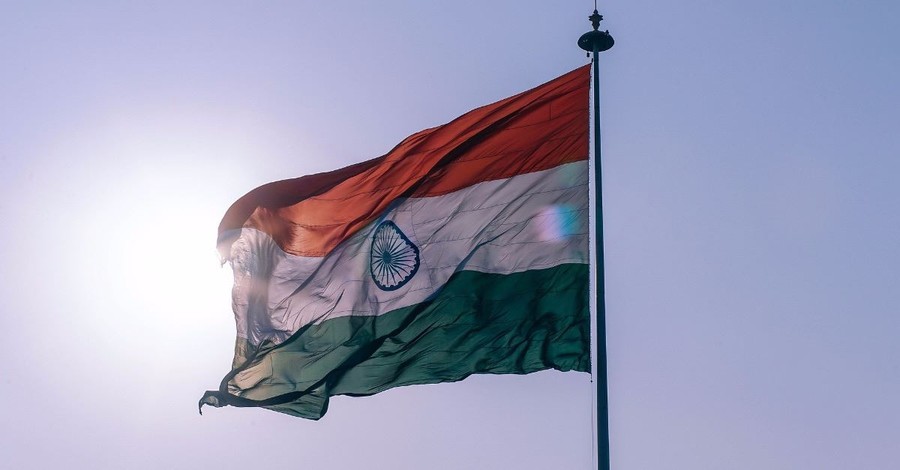 NEW DELHI, December 7, 2018 (Morning Star News) – A Hindu extremist strategy for stopping the spread of Christianity by targeting pastors – and their families – was painfully evident in a recent attack on a Christmas planning meeting in northern India.
 
As has become routine in India, police arrested badly beaten Christians and charged them with causing religious enmity, sources said.
 
Pastors from 12 churches in Agra, Uttar Pradesh state and from 10 churches in nearby Mathura were meeting, along with their families, in the Hotel Samover in Agra on Oct. 30 to plan a Christmas program when Hindu extremists arrived and began terrorizing them, sources said.
 
No more than 45 minutes into the meeting, more than 35 Hindu extremists brandishing hockey sticks, baseball bats and wooden sticks barged into the basement hall shouting slogans and curses and began beating the Christians.
 
"They did not engage in any kind of dialogue with us but abruptly entered the hall where we were conducting our private gathering and ruthlessly attacked us," pastor Ravi Kumar said of the assailants from the Bajrang Dal, the militant youth wing of the Hindu extremist Vishwa Hindu Parishad (World Hindu Council or VHP).
 
The extremists hit men and women with their weapons, fists and legs, sources said. About 30 men and 50 women, plus children, had gathered for the meeting.
 
"They were shouting 'Jai Shri Ram' [Hail, Lord Ram]!" while they hit us black-and-blue, and some men from the mob tore the clothes of the women and dragged them by their hair," Pastor Kumar told Morning Star News.
 
As the extremists beat pastor Sam Jacob, the event organizer, they also pushed his late-term, pregnant wife and threw her onto the floor, Pastor Kumar said.
 
Young men were stationed on the staircase leading to the exit to beat those trying to escape, while other assailants waited at the reception area. Panic-stricken Christians running toward the exit could not escape; some who were beaten in the basement hall were caught at the staircase and beaten again, and then again at the reception area, sources said.
 
"They had brought along about 20 young men who were assigned the task of entering the hall and attacking the Christians with the weapons they carried and then immediately leaving the premises and disappearing," Pastor Kumar said. "After they left, the middle-aged Hindu extremists began to create a scene and started to accuse us of carrying out conversions. Before the police arrived, the young men who had carried out the attack had left."
 
Several Christians sustained internal and external injuries. An assailant struck Pastor Kumar in the face with a hockey stick, causing him to bleed beneath his right eye, and another blow from a hockey stick tore muscle and tissue in his arm, he said.
 
"But they did not stop here," Pastor Kumar said, "and continued to hit me with legs, hands, and fists."
 
The assault went on for 45 minutes before police from the Tajganj police station arrived – and arrested the Christians. Officers registered a case against the Christians within four hours of the assault while taking no action against the assailants, sources said.
 
Initially 13 Christians were arrested and held until midnight.
 
"While the police took 13 of us to the police station, the Bajrang Dal activists abused us with filthy language and slapped one of our pastors in the presence of policemen inside the police station," said Pastor Kumar.
 
Police booked seven pastors on allegations of promoting enmity between groups on religious grounds (Section 153-A of the Indian Penal Code) and deliberately insulting others' religion (Section 295-A), based on First Information Report No. 1234, filed by a Bajrang Dal and VHP members.
 
Refuting all allegations leveled by the VHP and Bajrang Dal, Pastor Kumar stated, "It was our personal [and private] meeting, and ideally the hotel should have protected us and not allowed these people to enter the meeting with weapons."
 
The assailants damaged worship instruments, including a keyboard and guitar, as well as a microphone, and they seized a bag of Bibles and two mobile phones, sources said.
 
"It was a very well-planned attack," said Anil B. Lal, a pastor from Agra who helped secure bail for the arrested Christians.
 
Police Pressured
The extremists brought reporters from several media outlets to videotape and photograph the assault, and with the images appearing the next day, police came under intense criticism and pressure that resulted in registration of a case against 10 identified assailants and 20-25 unidentified assailants on Oct. 31 under FIR No. 1237.
 
The charges against the attackers were rioting, causing hurt, provoking, obscene acts, outraging a woman's modesty and mischief causing damage, sources said.
 
Pastor Lal told Morning Star News that if media had not captured the images, "we would have no proof as to how cruelly we were assaulted and that it was a one-sided attack – we did not hit back."
 
Pastor Kumar added, "No FIR was registered against the assailants until 4 p.m., the next day, after all the newspapers had carried pictures of the VHP and the Bajrang Dal hitting the Christians mercilessly with hockey sticks."
 
The charged Christians were granted bail on Nov. 1.
 
Media reports stated that two attackers were arrested only after the Deputy Chief Minister of Uttar Pradesh Dinesh Sharma visited Agra on Nov. 2. The report stated, however, that the Office Bearer of the Hindu extremist Rashtriya Swayamsevak Sangh (RSS) met the deputy chief minister and insisted on stopping the police investigation of the assailants.
 
The deputy chief minister responded that, following the rule of law, the accused must first be arrested and jailed, and only then can help be provided, according to a news report. Tajganj police subsequently arrested Ravi Dubey of the VHP and a Bajrang Dal member identified only as Sanjay on Nov. 3. Both were reportedly released on bail within three hours of their arrest.
 
The Uttar Pradesh Congress Committee then sent a memorandum to the Agra District Magistrate on Nov. 5 stating that police showed laxity towards the assailants, and that strict action should be taken against them.
 
The National Bajrang Dal's Govind Parashar then sent an undated memorandum to Chief Minister Yogi Adityanath complaining that a lot of "conversion activity" was taking place in Agra, referring to the Christian meeting that was attacked. He asked why police registered a FIR against the Hindu groups and demanded that it be withdrawn immediately.
 
Fear
The attack has instilled fear not only in the Christians who attended the gathering but also in other church members, sources said.
 
"It is the conspiracy of Vishwa Hindu Parishad that they want to threaten us and instill fear in us," said Pastor Lal. Pastor Kumar added that they were mainly frightened for the safety of their wives and children at the gathering.
 
Head of Masihi Mandir Church, Pastor Kumar told Morning Star News that since the attack, the number of people attending Sunday worship service has dwindled from 70 to fewer than 20.
 
"A lot of problems have arisen after this incident – people are very scared to come to church, fearing another attack," he said.
 
Another Assault
Area Christians reported another assault on Nov. 4, when an unidentified person threatened to kill the pastor of Full Grace Gospel Church and his family in Bhadupura, in the Tajganj area of Agra.
 
Pastor L.D. Gupta was not present at the church site, so the assailant threatened his son, Joshua, if his family did not shut down the church and leave the area, sources said. The assailant told him that if they did not leave, they would face death.
 
The church has been in the area for 25 years.
 
Closed Circuit TV cameras outside the church building recorded the incident, and Pastor Gupta submitted the footage and a complaint at the police station. Officers have not registered a FIR, however, nor taken any action on the complaint, according to Pastor Lal.
 
On Nov. 11 in the Tajgang area, 15 RSS members disrupted an annual function at a Christian orphanage called Sharansthan (Place of Refuge). Children from the orphanage were performing when the Hindu extremists arrived with patrolling police they had rallied and alleged that forceful conversions were taking place.
 
They insisted on videotaping the orphanage program, but Pastor Mahesh Chand objected, instead inviting the police officers to record the program if they wanted. About 100-150 people were present.
 
Pastor Lal immediately informed Station Officer Vinod Kumar Payal, who quickly arrived. After investigating and reviewing video, police concluded that no forcible conversion was taking place.
 
The hostile tone of the National Democratic Alliance government, led by the Hindu nationalist Bharatiya Janta Party, against non-Hindus, has emboldened Hindu extremists in several parts of the country to attack Christians since Prime Minister Narendra Modi took power in May 2014, religious rights advocates say.
 
India ranked 11th on Christian support organization Open Doors' 2018 World Watch List of countries where Christians experience the most persecution.
---
If you would like to help persecuted Christians, visit http://morningstarnews.org/resources/aid-agencies/ for a list of organizations that can orient you on how to get involved.  
 
If you or your organization would like to help enable Morning Star News to continue raising awareness of persecuted Christians worldwide with original-content reporting, please consider collaborating at https://morningstarnews.org/donate/?