Kayla Koslosky
| ChristianHeadlines.com Editor
| Monday, March 4, 2019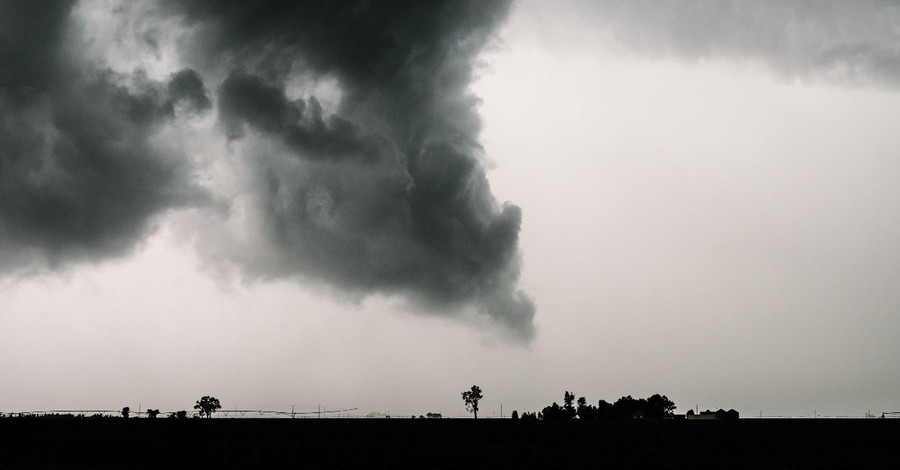 ---
At least two deadly tornadoes ripped through southeastern Alabama on Sunday killing at least 23 people and injuring countless others. 
According to the National Weather Service, the first tornado to touch down is predicted to have been an EF3 and more than a half-mile wide in diameter. 
A tornado warning was issued when a "confirmed large and destructive tornado" twisted out of the sky in Birmingham, Alabama around 2:00 p.m. on Sunday the outlet reports.
According to Fox News, all 23 deaths and the more than 50 reported injuries came from the Beauregard community in Lee County, AL. Authorities are anticipating the number of casualties to rise as search and rescue efforts start back up Monday Morning.
According to the Weather Channel, more than 10,000 homes and businesses in Alabama were without power as of 8:00 a.m. Monday.
Among the reported damage in Lee County are flattened homes, overturned mobile homes, damage to the local elementary school, a toppled phone tower across Interstate U.S. 280, destroyed businesses and a damaged gas station.
CNN reports Alabama's Governor Kay Ivey extended last month's state of emergency which was issued because of tornadoes and severe weather.
Ivey released a statement on Twitter saying, "Our hearts go out to those who lost their lives in the storms that hit Lee County today. Praying for their families & everyone whose homes or businesses were affected. Officials from @AlabamaEma & other agencies are quickly working to provide assistance."
Emergency crews and humanitarian aid organizations are currently on the ground working to clear debris and locate missing people. 
Evangelist Franklin Graham's organization Samaritan's Purse is currently on its way to Alabama to help provide resources and helping hands. 
In a statement on the organization's website, Graham said, "We are on the ground providing all the help we can while reminding families that there is still hope. Please pray for families impacted and for first responders who continue to search for people who are still missing."
Tornado warnings were also issued on Sunday in parts of Georgia, Florida and South Carolina.
According to AccuWeather, this latest string of tornadoes was the worst outbreak the U.S. has had since May 2013.
President Trump offered his support to the people in Alabama Sunday night writing on Twitter, "To the great people of Alabama and surrounding areas: Please be careful and safe. Tornadoes and storms were truly violent and more could be coming. To the families and friends of the victims, and to the injured, God bless you all!"
Help Samaritan's Purse provide aid in Alabama by donating here.
Photo courtesy: Andrew Seaman/Unsplash