Amanda Casanova
| ChristianHeadlines.com Contributor
| Tuesday, September 20, 2022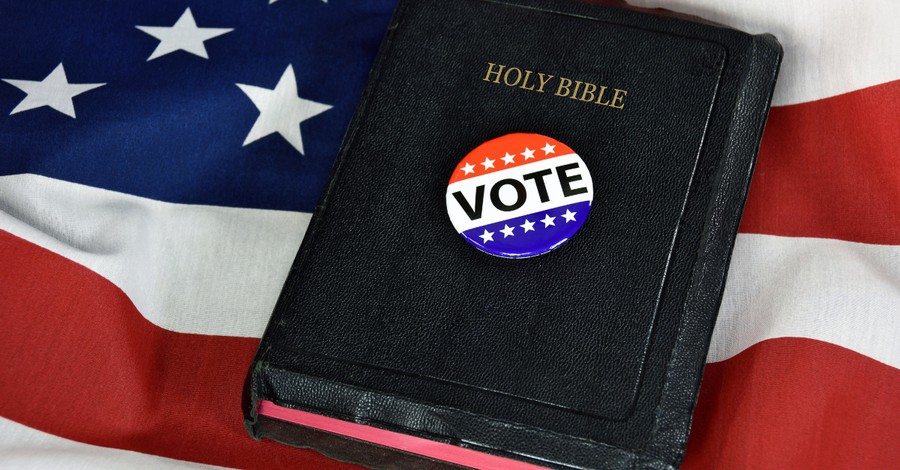 Baptist preacher and acclaimed theologian Albert Mohler is facing criticism for saying that Christians must "vote the right way" in the upcoming midterm elections.
Mohler, president of the Southern Baptist Theological Seminary, made the comments at the Family Research Council's "Pray, Vote, Stand" summit in Atlanta last week.
According to The Chrisitan Post, Mohler said "what's at stake" in the upcoming elections are issues such as "unborn human life," "human dignity and the sanctity of every single human life," "the integrity of marriage as a part of God's creation order," "the integrity and the health of the family," and "whether or not biological male means a boy, biological female means girl and woman or not."
"We are in a time of war," Mohler said, adding that the landmark decision by the U.S. Supreme Court to overturn Roe v. Wade has "merely brought us the opportunity for the bigger war on behalf of the dignity and sanctity of life."
"We have 50 more years of work to do," he said. "The big battles are still to come."
He said Christians will need to "vote right."
"Every single election matters, but every single election is followed by the next one, and faithfulness now is absolutely necessary."
"We have a responsibility to make certain that Christians understand the stewardship of the vote, which means the discipleship of the vote, which means the urgency of the vote, the treasure of the vote, and they need to understand that insofar as they do not vote or they vote wrongly, they are unfaithful because the vote is a powerful stewardship."
In response to critics, Mohler clarified his comments on Twitter, saying, "If you are offended that I encourage Christians to vote FOR candidates who defend the unborn and support the integrity of marriage and to vote AGAINST candidates who support abortion and subvert marriage, that has been my message for my entire adult life."
Photo courtesy: ©Getty Images/liveslow
---
Amanda Casanova is a writer living in Dallas, Texas. She has covered news for ChristianHeadlines.com since 2014. She has also contributed to The Houston Chronicle, U.S. News and World Report and IBelieve.com. She blogs at The Migraine Runner.
---
---