Scott Slayton
| ChristianHeadlines.com Contributor
| Friday, July 1, 2022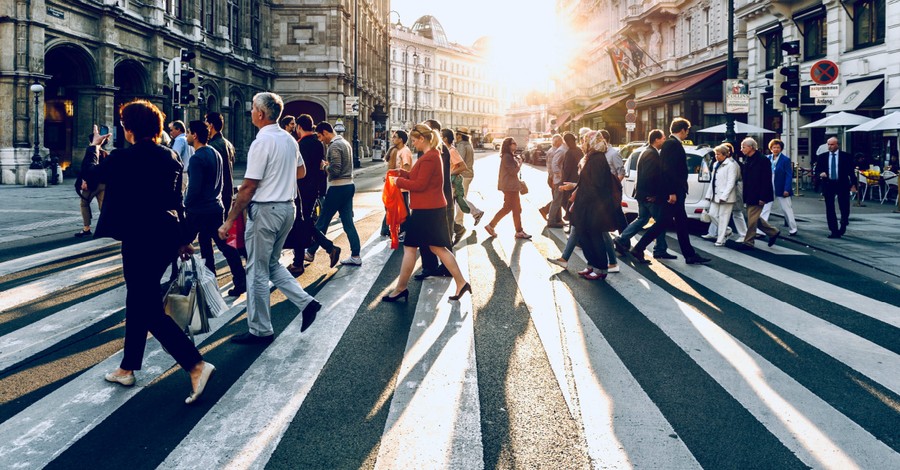 ---
A plurality of American adults oppose the overturning of Roe v. Wade and support abortion rights, according to a new poll released Thursday. They also expressed their displeasure with the general direction of the Biden administration and with the Supreme Court.
When asked about the Supreme Court's decision in Dobbs v. Jackson Women's Health Organization, 56 percent of the adults surveyed said they disapproved, while only 40 percent approved of the ruling. The highest numbers were at the margins of each response, with 45 percent saying they "strongly opposed" the ruling and 28 percent saying they "strongly supported" it.
Marist conducted the poll, sponsored by NPR and PBS NewsHour, which asked 941 American adults, 868 of which were registered voters, their opinion of the Dobbs ruling, abortion, the Supreme Court, and President Biden's job performance. They contacted them on June 24 and 25, in the immediate aftermath of the Supreme Court overturning Roe v. Wade.
When the subject turned from the Supreme Court ruling to abortion rights in general, 55 percent said they mostly support abortion rights. This compares with only 36 percent who say they oppose abortion rights. The poll did not ask questions about support for abortion at different stages of pregnancy, as other polls have shown that Americans' support for abortion dwindles the farther along a woman gets in her pregnancy.
The poll also asked about voters' attitudes towards the Supreme Court. Only 39 percent responded that they had either "a great deal" or "quite a lot" of confidence in the nation's highest court. This is likely related to the public's opinion on another question, in which 56 percent of the respondents said they believe the decision was based more on politics than law.
When asked about President Biden's job approval, 39 percent of adults either approve or strongly approve. Conversely, 53 percent disapprove or strongly disapprove of the President's job performance. Unsurprisingly, many Republicans registered strong disapproval of the 46th President, and a significant number of Democrats strongly approved. When broken down by demographics, the group that most strongly disapproved of President Biden was "white Evangelical Christians," with 77 percent strongly disapproving and only six percent strongly approving.
The Dobbs decision will also affect the midterm elections in November. Fifty-one percent of voters said they would definitely vote for a candidate who supports a federal law to restore the right to abortion. Only 36 percent said they would definitely vote against such a candidate. Further, 48 percent of Americans said they would vote for a Democratic candidate for Congress in their district versus 41 percent who would vote for a Republican.
Photo courtesy: Jacek Dylag/Unsplash
---
Scott Slayton writes at "One Degree to Another."