Yonat Shimron
| Religion News Service
| Monday, December 23, 2019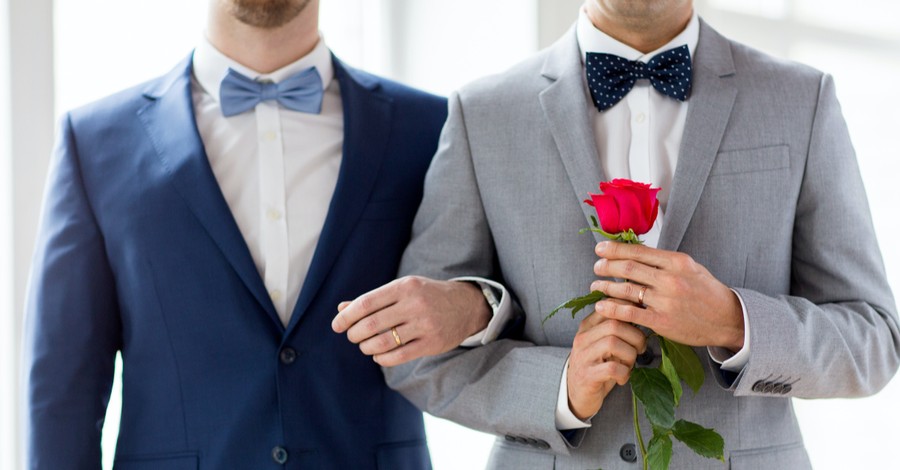 (RNS) — The final days of 2019 are typically a time for celebrations and congratulations. But for some United Methodists, the closing days of the year may also hold a note of anxiety.
On Jan. 1, the country's second-largest Protestant denomination will usher in new, stricter standards barring LGBTQ United Methodists from ordination and marriage. Those bans, voted on by the global denomination in February, include new penalties for clergy violating the rules.
Three days before they go into effect, First United Methodist Church of Dallas, a venerable 172-year-old downtown institution, will take the bold step of offering a special service reaffirming marriage vows — heterosexual and same-sex.
A diverse congregation of 1,800 members, with 700-800 in attendance most Sundays, First United Methodist is not an attention-grabbing church. It does not affiliate with the Reconciling Ministries Network, an organization that seeks the full inclusion of LGBTQ people in the United Methodist Church. But neither does it take a hard line on sexuality. Its members span the theological and political spectrum from conservative to centrist to liberal.
Which makes the ceremony reaffirming wedding vows especially noteworthy.
Senior pastor Andy Stoker said it was the recommendation of a commission he assembled shortly after the denomination's vote to clamp down on LGBTQ inclusion.
That commission, consisting of eight lay members and the senior pastor, met weekly and held several listening sessions with church members to assess their views on sexuality. It recommended the wedding celebration, and the church council approved it.
"It's not a wedding; it's a worship service," Stoker said. "I will not be officiating the vows. My role will be to add a word of blessing on all who gather."
The denomination's contentious vote to bolster rules prohibiting ordination and marriage of LGBTQ people has sparked a widespread revolt among many U.S.-based United Methodist congregations, some of which have gone on to ordain and marry LGBTQ people en masse. The disagreements have also led several congregations to cut their ties to the 12 million-member global denomination.
Many expect that the denomination's next meeting in Minneapolis in May will lead to a vote to split the denomination into at least two bodies, one LGBTQ-affirming and the other for Methodists who believe, as the denomination does now, that the practice of homosexuality is incompatible with Christian teaching.
Just this month, one of the largest United Methodist churches in Texas, Grace Fellowship in the Houston suburb of Katy, voted to leave the denomination for the Indianapolis-based Free Methodist Church denomination. Several smaller conservative churches across the South have also left.
First United Methodist in Dallas is trying to keep it together.
Stoker estimated that 7% to 8% of church members consider themselves LGBTQ, and many of them are married.
They include Craig Holcomb and his husband, Hector Garcia. The two men married seven years ago in Washington, D.C., before it was legal to do so in Texas. They have been a couple for 30 years.
Holcomb, who served on the church commission studying sexuality, said he and his husband planned to volunteer to cut cake and pour punch at the Dec. 29 ceremony.
"As long as we feel like First United Methodist Church Dallas is the place where we can best serve and worship, we will be there," said Holcomb, 71, who is retired and volunteers teaching first-grade children to read. "But we are absolutely hoping there is a change."
So far, he said, he has found the church to be fully accepting.
Holcombe recalled that when he and his husband sat down with a former pastor prior to their wedding, the previous senior pastor told them: "Y'all have been together for so long, you should be telling me how to hold a marriage together."
READ THIS STORY AT: religionnews.com.
Article originally published by Religion News Service. Used with permission.
Photo courtesy: Getty Images/Dolgachov
---
---