Kayla Koslosky
| ChristianHeadlines.com Editor
| Wednesday, September 26, 2018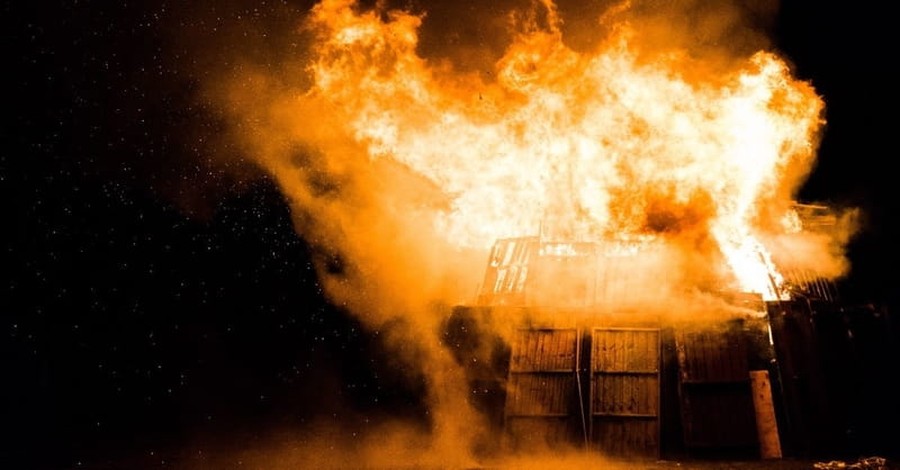 Around 30 people have died following attacks by Fulani militants on five predominantly Christian communities in northeast Nigeria. 
According to World Watch Monitor, between September 13 and 16, the villages of Gon, Bolki, Ndumusu, Yotti and Yanga, in Numan local government area (LGA), Adamawa state, were under attack by Fulani militants who pillaged, murdered, chased, kidnapped, and burned down the houses of villagers.
According to Amnesty International, this area is the same place where 3,000 homes were destroyed last December after fighter jets, sent by the Nigerian Air Force, allegedly fired rockets at villages where Fulani herdsmen were attacking Christians.
In regard to the current attack, a local pastor told World Watch Monitor that 27 people had been confirmed dead. He added that, when residents heard gunshots, many fled into the bush or the river. Many who fled to the river, he said, drowned because they could not swim. 
Though 27 people have been confirmed to have lost their lives, the local pastor, who chose to remain anonymous for his protection, said ten people are still missing, four from Yanga and six from Bolki.
He said, "Nobody knows the whereabouts of these people missing. Since their dead bodies are not found, it is too early to declare them dead. We will give them the benefit of doubt; maybe some of them may return home to their families."
According to World Watch Monitor, an additional 45 people were injured during the attack, their houses were pillaged, cattle were stolen, and the villages were set ablaze.
Rahab Solomon, a survivor from Bolki village, said the attackers began the assault around 3 pm, shooting the residents indiscriminately.
"My husband and I went to Numan to my pick up our children around 2 pm. At about 3 pm, while we were on our way back home, we heard that our village was under attack and that three persons were killed," she recalled.
"We couldn't go back home because we were told that our house was burnt. So we came to stay in this camp."
She continued, "the next day we called my husband's brother and he told us that the Fulani chased our people and killed so many of them. Those who tried to run through the river were shot and many who tried to escape through the river, but could not swim, died as well; those who could swim were able to survive. We heard that over 25 bodies were recovered from the river. The exact number of people who died in the attack is yet to be known as the place is still under attack."
"We were told that the Fulani militants burnt down all our houses, and some women and children who hid in the farms were abducted by the Fulani. We no longer have a place to call home. Right now we are helpless," she added.
Another survivor, Jidauna Igiya, told World Watch Monitor his experience during the attack. Igiya recalled, "On Sunday, we were home with our families; we did not know that the Fulani were coming to attack us." He said the town had heard rumors of other villages receiving threats of attack, so they assumed that because they had not received a warning that they would not be targeted. 
This turned out not to be the case, and around 4 pm the villagers heard gunshots, he recalled. 
He said, "Everybody in the village sought cover and began to run for safety, as the Fulani were shooting and burning houses."
"The Fulani burnt all our houses. No house is standing right now and we cannot go back to our villages. The Fulani also moved from our village to Ndumusu, from Ndumusu to Yanga, from Yanga to Bolki, and continued their attack, killing more people and burning more houses," he added.
Igiya also recalled that the villagers attempted to call for help, but law enforcement never came. He said, "during the attack, we tried to call security forces but none came to our rescue. We managed to put our families, children, women and old people through the bush and that is how we were able to be saved."
He continued, "right now we are all scattered. Some of us are still in the bush, taking shelter around Gon north, while some of our families are in Numan and others in other villages."
Bishop Stephen Mamza, the state chairman of the Christian Association of Nigeria, commented on the attack noting that innocent Christians were being "killed by these so-called herdsmen on a daily basis, without security forces responding appropriately to stop them from hurting Christians."
He lamented the "incessant attacks on Christians has led to hunger and starvation", adding that "if these Christians are not aided many will die of starvation."
Photo courtesy: Stephen Radford/Unsplash
---
---