Kayla Koslosky
| ChristianHeadlines.com Editor
| Wednesday, December 1, 2021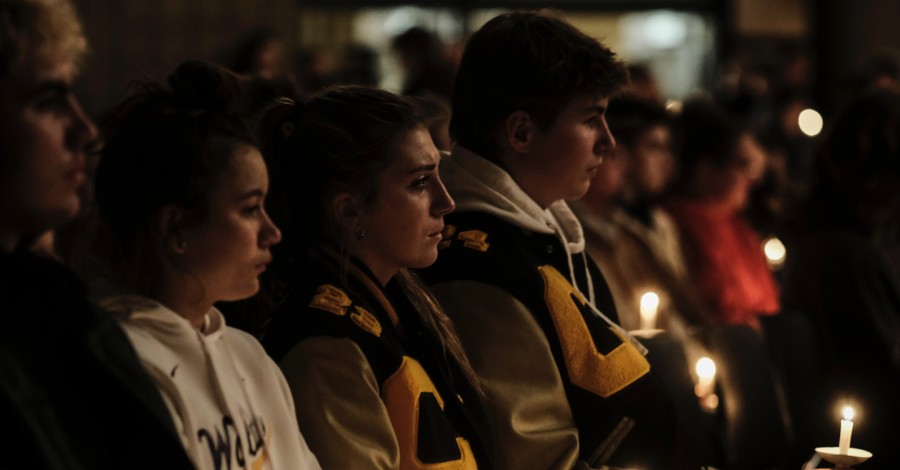 Just before 1 pm on Tuesday, a sophomore at Oxford High School in Oxford Township, Michigan, opened fire on his classmates, killing three students and injuring eight others.
According to the Associated Press, Oakland County Sheriff Michael Bouchard said that the 15-year-old shooter used his father's newly purchased 9 mm Sig Sauer in the shooting. Bouchard also noted that the suspect had practiced shooting the gun and even shared pictures of "the target and the weapon" online.
The three students killed in the incident were 16-year-old Tate Myre, 14-year-old Hana St. Juliana, and 17-year-old Madisyn Baldwin. According to Bouchard, Myre died while being transported to the hospital in a deputy's patrol car.
At this time, the motive behind the shooting is unknown, but police have the shooter, whose name has not yet been released, in custody, and an investigation is underway. Charges are expected to be filed quickly.
The suspect reportedly had no prior run-ins with the law, and police are unaware of any disciplinary actions on his school record.
"That's part of our investigation to determine what happened prior to this event and if some signs were missed, how were they missed and why," Bouchard said.
Following the incident, police were made aware that threats of a shooting at the school were allegedly circulating social media. Bouchard urged others to immediately contact the police if they hear threats of violence at their own schools.
In a statement on Tuesday, Bouchard shared that deputies entered the school and arrested the suspect almost immediately after their arrival. The suspect was leaving a bathroom while still holding his loaded gun when police managed to apprehend him.
"I believe they literally saved lives having taken down the suspect with a loaded firearm while still in the building," Bouchard said.
After the attack, the school was placed on lockdown and students sheltered in locked classrooms as police searched the campus. The students were later brought to a nearby grocery store to be picked up by their parents.
According to a statement from the school district, all of its schools will be closed for the remainder of the week.
President Joe Biden, who was preparing to deliver remarks at a Rosemount, Minnesota community college, offered his condolences to the victims' families. He said, "As we learn the full details, my heart goes out to the families enduring the unimaginable grief of losing a loved one."
Photo courtesy: ©Getty Images/Matthew Hatcher/Stringer
---
Kayla Koslosky has been the Editor of ChristianHeadlines.com since 2018. She has B.A. degrees in English and History and previously wrote for and was the managing editor of the Yellow Jacket newspaper. She has also contributed to IBelieve.com and Crosswalk.com.
---
---