Global Christian Relief | www.globalchristianrelief.org | Updated: Aug 01, 2023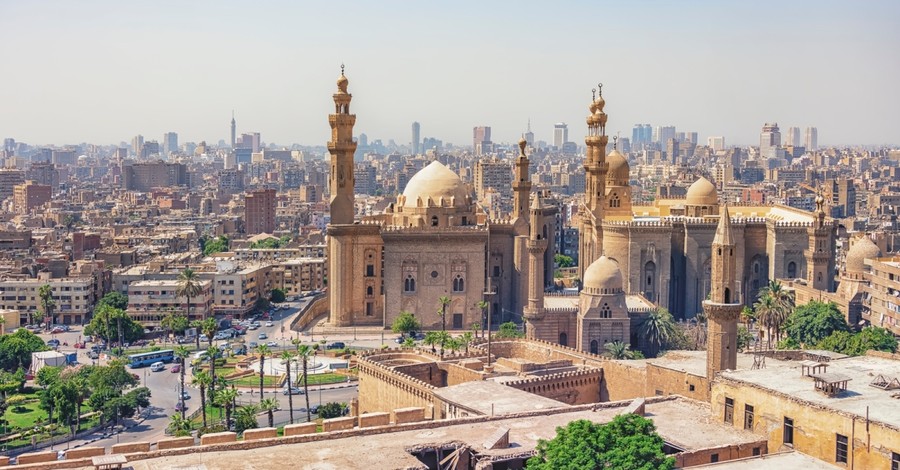 Two Christian women in Egypt have been reported missing from an area of Cairo known for persecution incidents. Both women disappeared while traveling to or from church. Neither family has received adequate help from the police in locating them.
Neveen Lamei, 24, went missing on June 17.
"On Sunday morning, Neveen followed her usual routine," her husband, Abanoub Noaman Youssef, told Global Christian Relief. "She got up early, prayed, and read the Bible. She left her son Tadros sleeping and went to attend her regular Sunday morning church service. After she didn't return, I tried to call her mobile phone many times, but it was switched off. I searched for her everywhere, but I couldn't find her. I found out that she never arrived at church," Abanoub continued.
The next day, Abanoub filed a formal report at the El Marg police station.
"After a very long wait, they finally made an administrative police report on my wife's disappearance, but they refused to give me the report number." Abanoub is desperate for his wife's return. After days of waiting, he now knows her report number and is doing his best to find out information on her case as it develops.
The police also summoned Naveen's sister and questioned her for three hours. The interrogating officer implied that Naveen ran away and was planning to become a Muslim.
"Neveen loves her faith very much. She has a very strong relationship with God. She cannot denounce her faith," said Abanoub. "She was constantly praying and reading the Bible every day. She was constantly going to church to attend prayer meetings and masses. I believe my wife was kidnapped while she was on her way to the church."
17-year-old high school student Mariam Nasser Kamal disappeared five days later. She went missing around 12:30 pm while returning home after a prayer meeting at her church. Her family also went to the El Marg police station and filed a report on her disappearance, but the police officers there refused to give them the number of the police report.
Father Abdel Masih Zaky, a priest at the church Mariam attends, said she has a strong relationship with God and was a regular attendee of the church's prayer meetings.
The El Marg district in Northern Cairo has historically been a dangerous place for Egyptian Christians, with overt attacks and incidents of sectarian violence. In 2017, two Coptic Orthodox priests were brutally assaulted, resulting in one death and another with severe injury. Another Christian man was killed in the same neighborhood two years later. Many Christians in this area feel that the police and government are not on their side since they are of a minority faith.
Photo courtesy: ©Getty Images/Stock By M.
---
Global Christian Relief (GCR) is America's leading watchdog organization focused on the plight of persecuted Christians worldwide. In addition to equipping the Western church to advocate and pray for the persecuted, GCR works in the most restrictive countries to protect and encourage Christians threatened by faith-based discrimination and violence.
---
---