Kayla Koslosky
| ChristianHeadlines.com Editor
| Thursday, April 8, 2021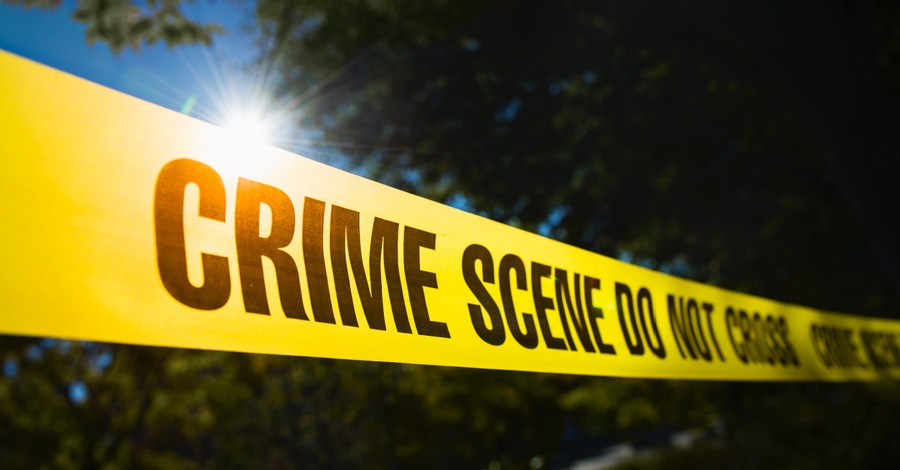 Late Wednesday afternoon, five people were killed and one person was injured in a mass shooting in South Carolina. Among the victims were two young children. The shooter, believed to be former NFL player Phillip Adams, was also later found dead from what appears to be a self-inflicted gunshot wound to the head.
ESPN reports that Adams played in 78 NFL games over five seasons. In 2012, while playing for the Oakland, Raiders, the player reportedly suffered two concussions over the course of three games.
According to ABC News, on Wednesday afternoon, Adams went to the home of Dr. Robert Lesslie, where he shot a killed Dr. Lesslie (70), his wife Barbara (69), their grandchildren Adah Lesslie (9) and Noah Lesslie (5), and a 39-year-old Gaston man named James Lewis. Lewis had been working at the house.
According to Trent Faris, a spokesperson for the York County Sheriff's Office, a sixth, unidentified person was transported to the hospital with "serious gunshot wounds."
Deputies were called to the Lesslies' home at around 4:45 pm, Faris said in a Thursday morning statement. It reportedly took police several hours to locate Adams, but they eventually found him in a nearby home.
"We have found the person we believe is responsible, and we are with him at this time, and that's all I can say about the suspect. We are currently at his house, and we are serving a search warrant," Faris said.
He added that authorities do not believe anyone else was involved in the shooting. At the time of this writing, police have not disclosed a potential motive behind the shooting, but the investigation is ongoing.
According to Dr. Lesslie's website, the late doctor was the co-owner of "two busy urgent care/occupational clinics" in the Rock Hill, South Carolina area. He worked as an ER doctor for more than 25 years and even served as Rock Hill General Hospital's emergency department medical director for almost 15 years.
Dr. Lesslie and his wife were married for 35 years. They have four children and had five grandchildren.
A String of Mass Shootings
In recent weeks there have been several mass shootings across the United States. In mid-March, eight people were shot and killed in several Atlanta-area spas by a 21-year-old man. Then, just a few days later, a shooter opened fire in a Boulder, Colorado grocery store where he killed 10 people, including a police officer. On March 31, in Orange County, California, a shooter took the lives of four people, including a child, when he opened fire in a California office building.
President Biden Issues 6 Executive Orders on Gun Control
In light of these recent events, on Wednesday, President Joe Biden issued six executive orders aimed at mitigating gun violence.
According to a statement released by the White House, Biden put forward an order requiring the Justice Department to "issue a proposed rule to help stop the proliferation of 'ghost guns'" or homemade guns within 30 days. He further gave the Justice Department 60 days to "publish model 'red flag' legislation for states' and to tighten regulations on pistol-stabilizing braces. Red flag laws will allow family members or law enforcement officers to petition the court for an order barring a person in crisis from accessing a firearm.
The President also pledged to invest $5 billion in "evidence-based community violence intervention" programs and called on the Justice Department to issue an annual report on firearms trafficking in the U.S.
The final order was the announcement of David Chipman as President Biden's nominee for the Director of the ATF.
According to the Associated Press, in a news conference on Thursday, Biden asserted that he was "absolutely determined to make change."
He added, "The idea that we have so many people dying every single day from gun violence in America is a blemish on our character as a nation."
Related:
8 Dead in Mass Shooting at Atlanta Spas, Gunman Claims He Was Trying to 'Eliminate' Temptation due to Sex Addiction
Gunman Kills 10 People, Including Police Officer, at Colorado Supermarket
4 Killed, Including a Child, in California Office Building Shooting
Photo courtesy: ©Getty Images/Tetra Images
---
Kayla Koslosky has been the Editor of ChristianHeadlines.com since 2018. She has B.A. degrees in English and History and previously wrote for and was the managing editor of the Yellow Jacket newspaper. She has also contributed to IBelieve.com and Crosswalk.com.
---
---