Meg Bucher
| Writer and Author
| Tuesday, April 18, 2023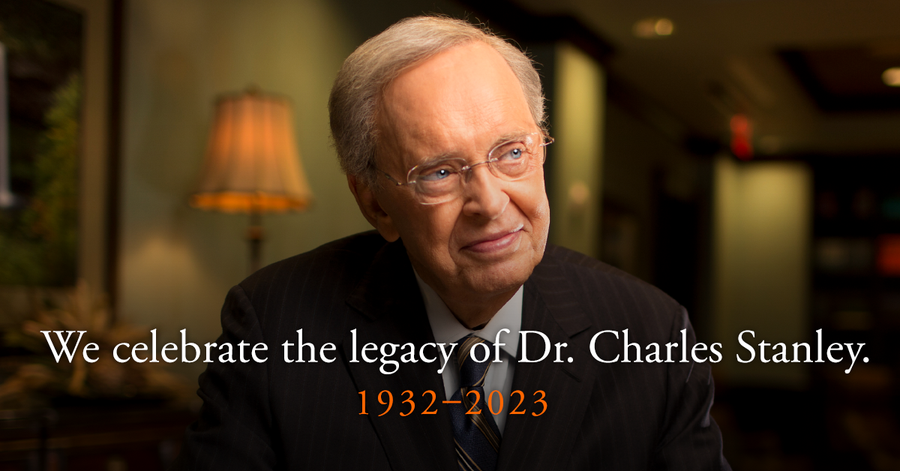 Dr. Charles Frazier Stanley died at the age of 90 on Tuesday, April 18, 2023. Many people strive to reach fame in this world, but he made his faith famous. Set free at the age of 12, when he gave his life to Christ, Charles Stanley made it his mission in life to help others find the same freedom. Born in Dry Fork, Virginia in 1932, the pastor, evangelist, broadcaster, and author of over 50 books, pastored the megachurch, First Baptist Church, in Atlanta for 51 years. He founded In Touch Ministries in 1972. A Southwestern Baptist Theological Seminary graduate, Charles Stanley "was widely regarded as one of the best preachers of his generation, along with Charles Swindoll and Billy Graham," Christianity Today reports.
He is survived by his son, Andy, and daughter Becky. Andy Stanley is the senior pastor at Northpoint Ministries. He said his father taught him and others "Not just to preach or how to build a church. But how to get to a finish line with integrity and to be able to be proud of everything that came before, and unfortunately that's increasingly rare." Many of his sermons, broadcasts, and books have provided relief and restoration. The imperfections in his life allowed him to empathize with others, and his faith inspired all of us to soldier on in our pursuit of Christ Jesus. As he rests peacefully in the arms of his Savior, we remember some of the iconic and inspired words of one of the greatest Christian leaders of our time.
"Obey God and leave all the consequences to Him."
"You always have God's undivided attention."
"We must remember that the shortest distance between our problems and their solutions is the distance between our knees and the floor." - Charles Stanley, "Handle with Prayer: Unwrap the Source of God's Strength for Living"
"Behavior is the substance of religion. Belief is the substance of relationship." - Charles F. Stanley, "God's Way Day By Day"
"Our willingness to wait reveals the value we place on the object we're waiting for."
The time you spend alone with God will transform your character and increase your devotion. Then your integrity and godly behavior in an unbelieving world will make others long to know the Lord.
"You have to have courage to be obedient to God."
"God's plan for enlarging His kingdom is so simple- one person telling another about the Savior. Yet we're busy and full of excuses. Just remember, someone's eternal destiny is at stake. The joy you have when you meet that person in heaven will far exceed any discomfort you felt in sharing the gospel."
"We can be tired, weary and emotionally distraught, but after spending time alone with God, we find that He injects into our bodies energy, power and strength."
"Have you been asking God what He is going to do? He will never tell you. God does not tell you what He is going to do. He reveals to you Who He is."
"Hellen Keller was blind and deaf when she graduated from college with honors. So what's your problem?"
"If sympathy is all that human beings need, then the Cross of Christ is an absurdity and there is absolutely no need for it. What the world needs is not "a little bit of love," but major surgery. If you think you are helping lost people with your sympathy and understanding, you are a traitor to Jesus Christ. You must have a right-standing relationship with Him yourself, and pour your life out in helping others in His way— not in a human way that ignores God. "
"God does not give us overcoming life; He gives us life as we overcome."

"Our heavenly Father understands our disappointment, suffering, pain, fear, and doubt. He is always there to encourage our hearts and help us understand that He's sufficient for all our needs. When I accepted this as an absolute truth in my life, I found that my worrying stopped."

"The circumstances and events that we see as setbacks are oftentimes the very things that launch us into periods of intense spiritual growth." -ChristianQuotes
Additional Resources:
Goodreads, BrainyQuote, Inspiringquotes
Photo Credit: ©CharlesStanley/SWNdesign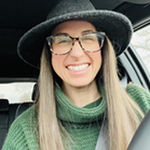 Meg writes about everyday life within the love of Christ. Join her on the journey as she launches her new site Joy Overflowing, or join her longstanding community at Sunny&80. She is also the author of "Friends with Everyone, Friendship within the Love of Christ," "Surface, Unlocking the Gift of Sensitivity," and "Glory Up, The Everyday Pursuit of Praise," and "Home, Finding Our Identity in Christ." She earned a Marketing/PR degree from Ashland University, but stepped out of the business world to stay home and raise her two daughters …which led her to pursue her writing passion. A contributing writer for Salem Media since 2016, Meg is now thrilled to be a part of the editorial team. Always active in her community and the local church, Meg also leads Bible study and serves as a leader for teen girls.

---
---