Eva Marie Everson
| Crosswalk.com Contributing Writer
| Wednesday, May 9, 2007
Immediately after yesterday's press conference, dozens of representatives of media outlets from Israel and abroad braved the midday Judean desert sun at Herodium, located east of Bethlehem, a half-hour's drive from Jerusalem, and headed out to see the new excavation where Professor Ehud Netzer announced he has found Herod's tomb, after 36 years of investigation.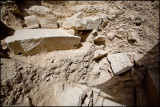 Debris from the entrance area of Herod's tomb.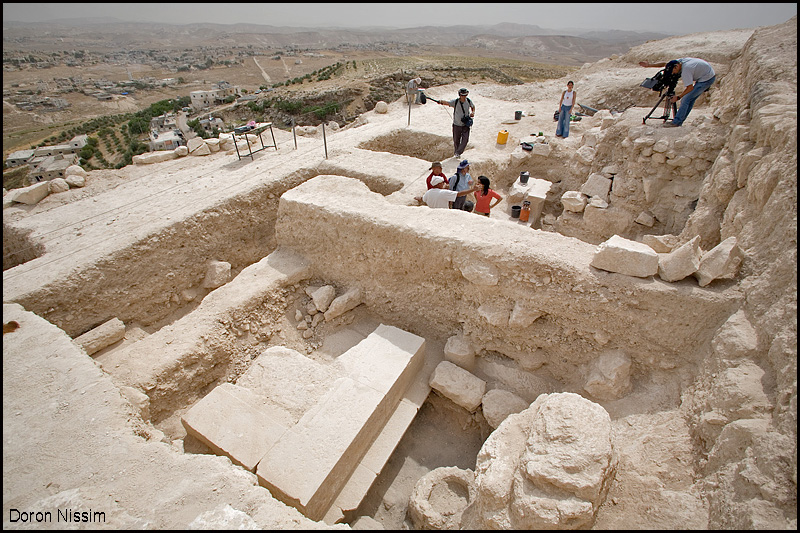 The archaeological team at work in the area believed to be the podium on top of which the tomb structure would have stood.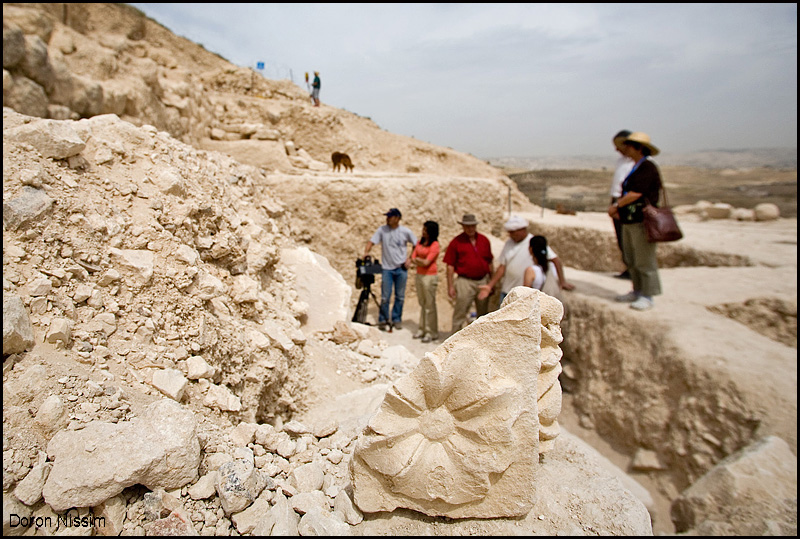 A rosette (foreground) from the decorated sarcophagus (stone coffin) in which King Herod was probably interred.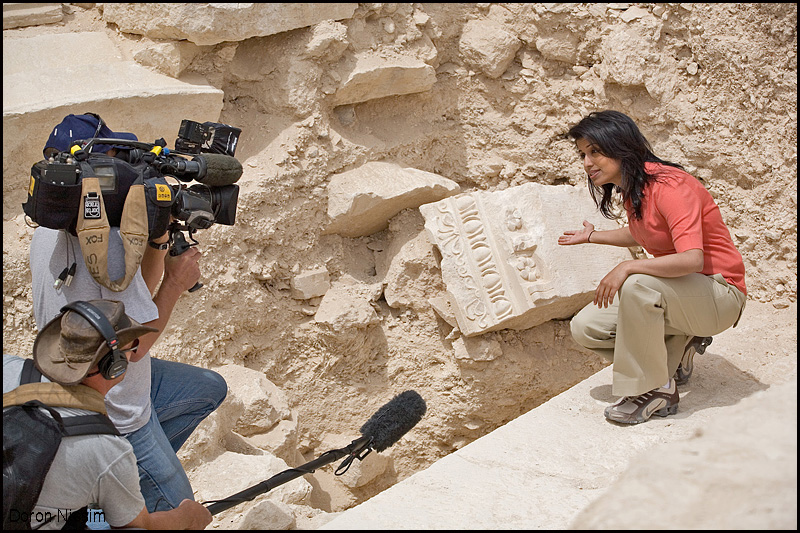 A member of Fox News explains the dimensions of the building that once stood here. To her right is a frieze that may have come from the king's tomb structure.
All photos c Doron Nissim