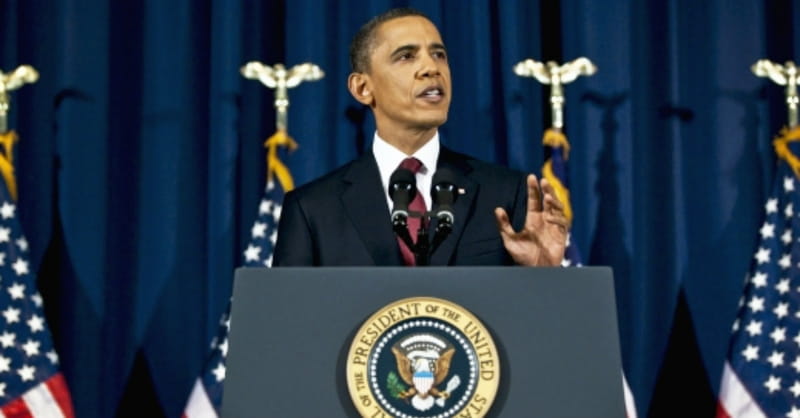 ---
"I see what's possible when we recognize that we are one American family, all deserving of equal treatment, all deserving of equal respect, all children of God. That's the America that I know," he said.
"Dallas, I'm here to say we must reject such despair. I'm here to insist that we are not as divided as we seem. And I know that because I know America. I know how far we've come against impossible odds."
Obama, who also expressed condolences to the families of Alton Sterlin and Philando Castile, quoted four bible verses during his speech.
He quoted or referenced: 
1 John 3:18, "Let us love not with words or speech, but with actions and in truth."
Ezekiel 36:26, "I will give you a new heart, the Lord says, and put a new spirit in you. I will remove from you your heart of stone and give you a heart of flesh."
Romans 5:3-4, which says, "Suffering produces perseverance, perseverance, character; and character, hope."
Psalm 30:5, which says, "Weeping may stay for the night, but rejoincing comes in the morning."
Former President Bush also spoke
, saying, "We know that the kind of just, humane country we want to build – that we have seen in our best dreams – is made possible when men and women in uniform stand guard. At their best, when they are trained and trusted and accountable, they free us from fear."
"The Apostle Paul said, 'For God gave us a spirit not of fear, but of strength and love and self-control.' Those are the best responses to fear in the life of our country. And they are the code of the peace officer."
Publication date: July 13, 2016